Trinity Christian School's Homeschool Extension Program
Learn about the homeschool extension program at Trinity Christian School in beautiful Kailua, HI. We offer a comprehensive curriculum for students in grades 7-12.
Are you looking for a trusted and reputable homeschooling program in the beautiful Kailua, HI area? Look no further than Trinity Christian School's Home School Extension (HSE) program. We offer courses to students in grades 7-12 as space is available, with priority given to our full-time students.
Read on to learn more about how HSE can benefit your family.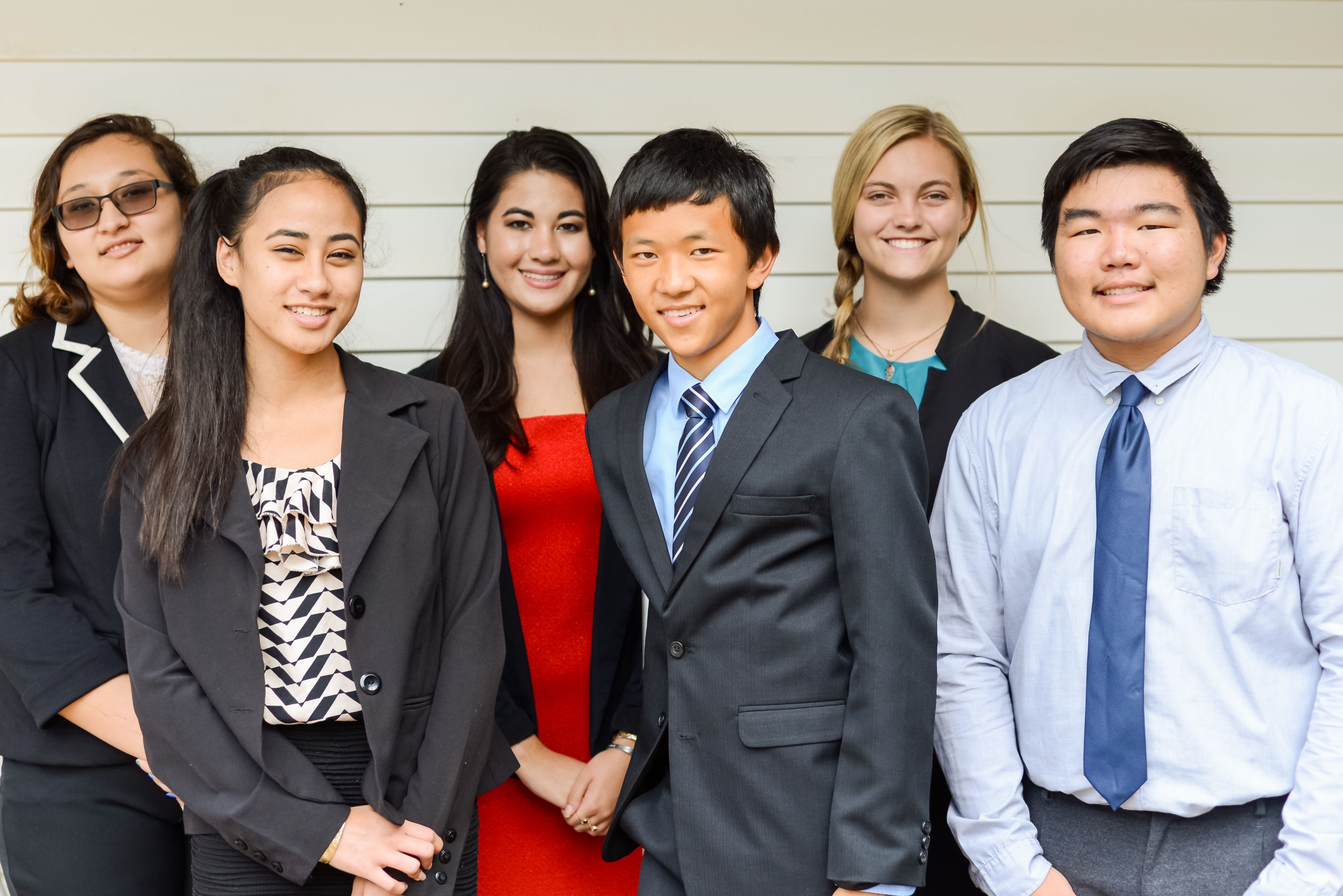 Why Choose HSE?
At Trinity Christian School (TCS), we understand the unique needs of military families and homeschoolers alike. Our Homeschool Extension program was created to give parents peace of mind knowing that their children are receiving a quality education from experienced teachers. Not only does our program provide students with a comprehensive curriculum, but it also offers them the opportunity to gain up to three credits per year. Additionally, our HSE students are eligible to participate in our drama and athletic programs that allow students to explore their interests and develop new skills.

Our teachers are highly qualified and dedicated professionals who strive to ensure that all of our students receive the best possible education and experience. We believe that each student needs to be treated as an individual in order to encourage them to reach his or her full potential. We understand that each student learns differently, so we provide personalized instruction tailored specifically to meet each individual's needs.

What Sets Us Apart?
At TCS, we believe in providing our students with a comprehensive educational experience that goes beyond just academic achievement. We want our students to develop into well-rounded individuals who are prepared for success not only in college but also in life. Our holistic approach includes character development programs and service learning opportunities designed to help build self-confidence and instill a sense of responsibility in our students.

While we do give priority to our current students and qualified children of church members, we accept applications from anyone who is interested in enrolling their child in our HSE program, regardless of race, color, gender, programs and privileges. To start the process, fill out the applications which are made available in the beginning of September. By filling out this application, you are essentially requesting for your child to join the following year. After we receive your application, you will participate in a family interview by our Secondary School Principal.
After meeting the necessary requirements, HSE students can join our house system, take part in our athletic offerings and even get involved in the drama program. For their academic success, all HSE students will need a computer and a printer. To complete the lessons, you will need to install Office 365 and RenWeb – an online grade book where parents and students can create accounts. An agreement for laptop use also needs to be signed by both parents and the student before accessing equipment on campus. Our goal is for every student to benefit from what we have to offer so come get involved!

If you're looking for a quality homeschooling program for your family, look no further than Trinity Christian School's Home School Extension (HSE) program in Kailua, HI! Our experienced faculty provide personalized instruction tailored specifically for each student's needs and goals as well as extracurricular activities designed to help young people grow into well-rounded individuals prepared for success both academically and personally. Contact us today for more information by giving us a call at (808) 262-8501 or schedule a phone or Zoom call through our website at https://www.tcskailua.net/
A Parent's Checklist for Moving to Oahu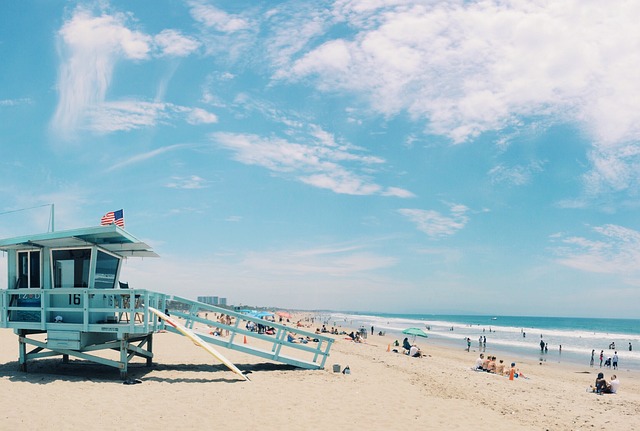 Are you planning to move to Oahu with your family? It's an exciting decision, and there's a lot to think about! In addition to planning out all of the beautiful beach and volcanic family excursions, there are other less-fun matters to consider. After all, you are picking up your entire family to move somewhere completely new!
It's important to make sure all of your bases are covered in order to make the transition from your current residence to Oahu as smooth as possible, for yourself and all family members involved. How about a checklist to start the planning process off on the right foot? Well, here's your lucky day! We've gone one started for you! Review the checkout list below to make the moving process easier.
Check out the schools
Be sure to research what schools are in the area. There are all kinds of schools available on Oahu, whether you are searching for traditional public school or classical Christian education, you will be able to find one that fits your family's needs. Please be sure to set up school interviews and campus tours as soon as you can, preferably before you arrive!

Revisit your budget
Check out the cost of living in Oahu – it might be more expensive than you expect due to exports. According to one study, Hawaiian living is 93% higher than the national average. To prevent further sticker shock, make sure you mentally prepare yourself for Hawaiian living by making some key adjustments to your family budget and spending.
Research the climate trends
Take a look at the climate and ask the locals what the seasons are like. Depending on what you are normally used to for fall, winter, spring and summer, you may be in for a significant wardrobe adjustment! Say "goodbye" to your heavy winter clothes and say "aloha" to your shorts and Hawaiian shirts!

Get a Hawaii Driver's License
If you are moving to Oahu from another state in the US, you will need to get a Hawaii driver's license within 30 days of moving. Before you visit the DMV, be sure to bring your out-of-state driver's license, proof of insurance, and proof of identity (like a birth certificate or passport). You will be thankful you did!

Set Up Utilities
You will need to set up electricity, water, and trash service for your home. The good news is that you can do this all online! Just go to the websites for the Honolulu Board of Water Supply and the City and County of Honolulu Department of Environmental Services.

Get a Library Card
All Hawaii residents can get a card from any public library in the state, which gives them access to e-books, audiobooks, magazines, music, movies, and more. You will just need to fill out an application and show proof of residency (like a driver's license or utility bill).

Learn the Bus System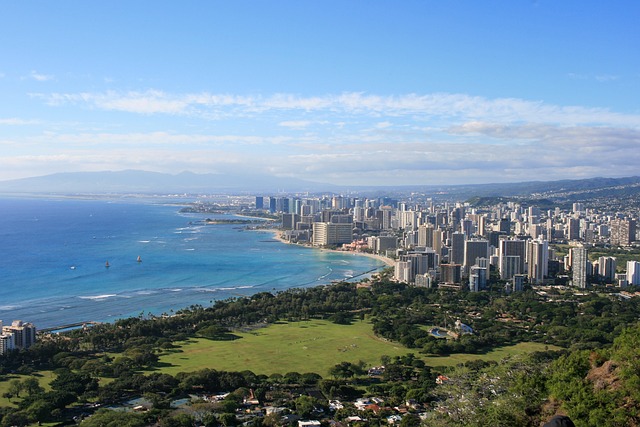 The bus system on Oahu is actually really great—it's clean, efficient, and cheap! A monthly pass is only $60, which is way cheaper than owning a car (not to mention the hassle of finding parking). You can use Google Maps to plan their route and see real-time arrival times for buses.

Sign up for Beach Passes
If you and your family want to take advantage of all the amazing beaches Oahu has to offer, they'll need to get a beach pass. These are free for residents and can be obtained by showing proof of residency at any satellite city hall or recreation center. With a beach pass, your student will be able to use all city beach parks—including Waikiki Beach!
Moving to Oahu is a big deal—but with this checklist, you and your family can make sure you all have everything you need to make the transition smoothly. From getting a Hawaiian driver's license to signing up for beach passes, this list will help you cover all your bases so you can rest easy.
Are you looking to place your kids in a loving and nurturing school environment that will gently challenge them academically? Give us a call! At Trinity Christian School in Kailua, we are always opening our doors for new students who are eager to be part of a strong community that fosters leadership and virtue. Book a free campus tour by visiting our website at https://www.tcskailua.net/

Classical Christian Education: More than Just Good Grades
Are you considering a classical Christian education for your child but not quite sure what it is? You're not alone. In recent years, there has been a resurgence of interest in this type of education, but it can still be somewhat of a mystery to those who are unfamiliar with it. Until you dive deeper, it is hard to understand how classical Christian education stands out from other learning institutions and methodologies.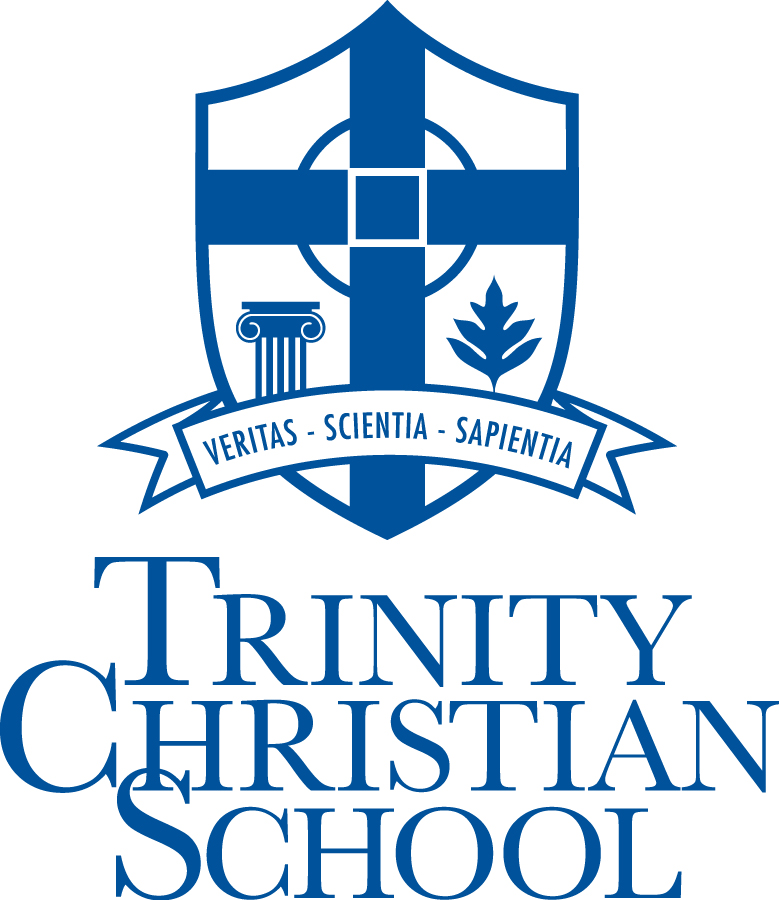 If you've been weighing the pros and cons of classical Christian education vs public education to see if it is the right fit for your child, look no further. Read on to learn more about what classical Christian education actually is, the makeup of the curriculum, and the benefits.
How Classical Christian Education was Created
Classical Christian education is a unique approach to schooling that integrates a Christ-centered worldview with the best of what has been learned throughout history. The first inception was known simply as classical education, which began in Greece around 400 B.C. Aristotle was one of the first few teachers and he primarily taught sons of aristocrats. Aristotle's educational model focused on teaching virtue and independence, with an emphasis on fortitude, temperance, justice and prudence. His goal was to instill these beliefs and values into young minds in order to help them cultivate their leadership abilities.
By the time of Christ, various Greek sects had developed beliefs about the nature of the divine. One of these beliefs, which was held by the Stoics and Epicureans, was that there was a perfect, divine essence that was the source of all reality. This essence was known as the Logos, which is translated as "word" in English. In Acts 17, we see that Paul preached about the one true God to the Greeks in Athens. He explained that this God had created everything and was therefore sovereign over all reality. The Greeks were very intrigued by Paul's teaching, and they asked him to explain more about this God. In John 1, we see the clear connection between the Greek concept of the Logos and Jesus Christ. For the next 2000 years, classical Christian education would set the foundation for Christian culture in the West.
Around the turn of the 20th century, classical Christian education fell out of popularity when American school systems moved toward a more progressive curriculum. But a new resurgence, known as the classical Christian movement, came about in 1980 when parents from the states of Kansas, Idaho and Indiana wanted to provide this kind of education for their children. By the time 1994 rolled around, the Association of Classical Christian Schools (ACCS) was created to keep up with the growing demand for spreading the classical Christian education curriculum.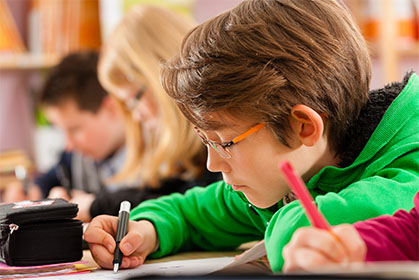 The classical Christian education model continues to thrive today as an alternative to the traditional public school model. This is especially due to the ever-changing public school and private school curriculum, culture, and agenda. Many are finding out that the Classical Christian education's mission of shepherding a child's heart (being able to speak to a student's heart) and teaching in the way that the Bible instructs us to is the way that God truly intended. It's the purest way of educating that custom fits how Jesus wants us to teach using the Bible and supporting curriculum as the educational tools.

The Classical Christian Education Curriculum
This approach to education has its roots in the medieval trivium and quadrivium, which consisted of the seven liberal arts: grammar, logic, rhetoric, arithmetic, geometry, music, and astronomy. These arts were seen as essential for a well-rounded education because they helped students to develop both the left and right sides of their brains.
Today, classical Christian schools still place a strong emphasis on developing well-rounded students. In addition to the core academic subjects (e.g. math, English, science), students also receive instruction in art, music, Latin, and logic. This type of comprehensive education helps students to think critically and creatively, and to see the world from multiple perspectives.
Clas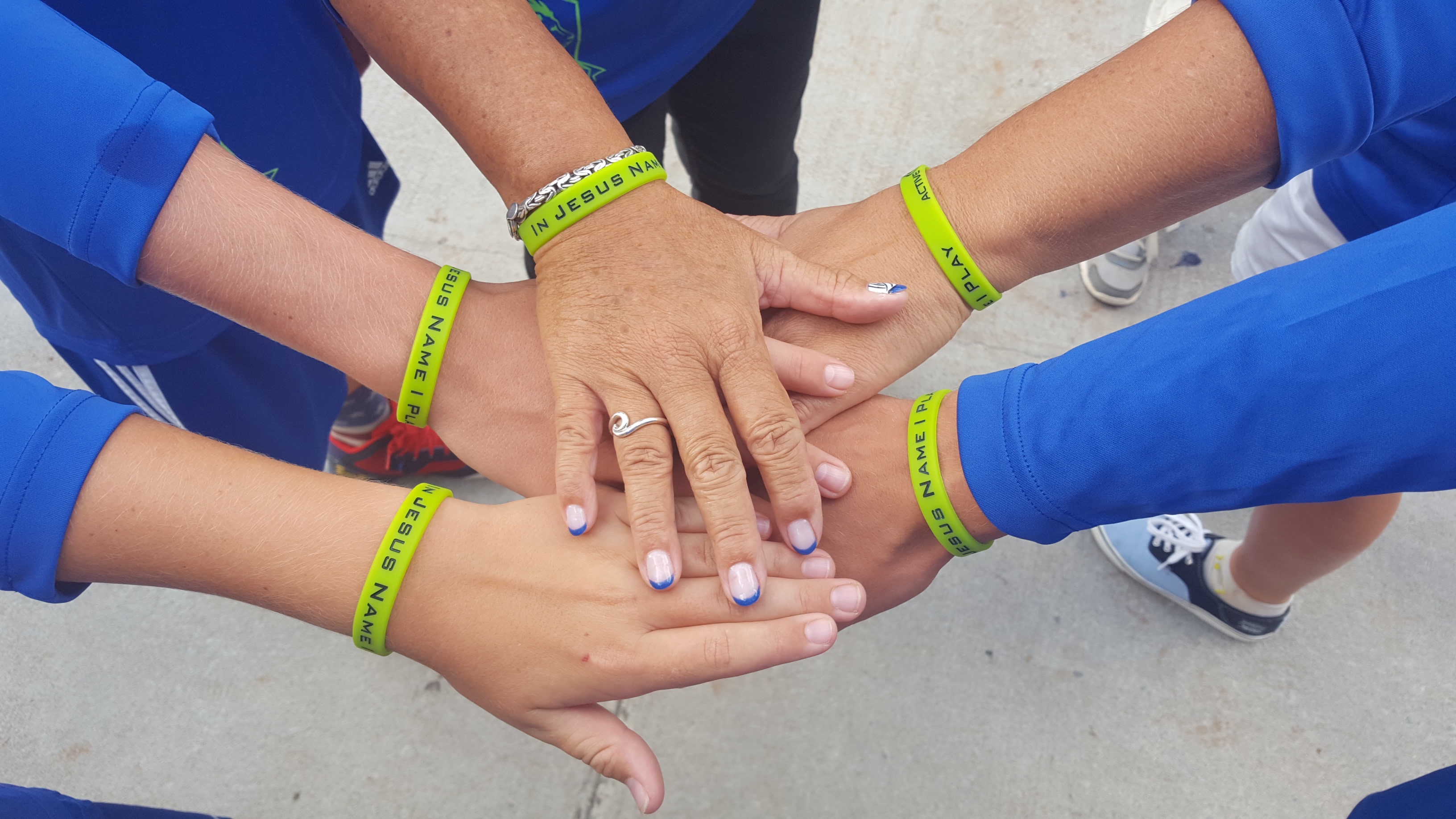 sical Christian schools also differ from traditional public schools in their approach to teaching. Rather than focusing on memorization and regurgitation, classical Christian teachers seek to instill in their students a love of learning. They do this by using a variety of methods including Socratic discussions, lectures, readings, debates, and hands-on projects. This approach helps students to understand concepts on a deeper level so that they can apply them in real-life situations.
The Benefits of Classical Christian Education
There are many benefits associated with classical Christian education. One of the most obvious benefits is that students who attend these types of schools tend to excel academically. In fact, studies have shown that students who attend classical Christian schools outperform their peers on standardized tests by 30%.
But academic success is just one part of the equation. Classical Christian schools also place a strong emphasis on character development. Students learn how to become compassionate leaders who are able to think critically and solve problems creatively. They also learn how to respect authority and serve others with humility. These skills are essential not only for success in school but also in life.
Choosing the right educational path for your child is one of the most important decisions you'll ever make as a parent. With so many different options available, it can be difficult to know where to begin. If you are looking for an educational option that will challenge your child academically while also teaching them essential life skills, then the classical Christian education model may be a good fit for your child.
Please be sure to speak with an educator who teaches the classical Christian education model and visit different schools in order to get all of your questions answered. If you are in the Kailua area, we would love to speak with you and even give you a free tour of our beautiful campus! Get started today by visiting our website at https://www.tcskailua.net/ to get in touch with us.