2017-18
Grand Tour October 2017
October 17, 2017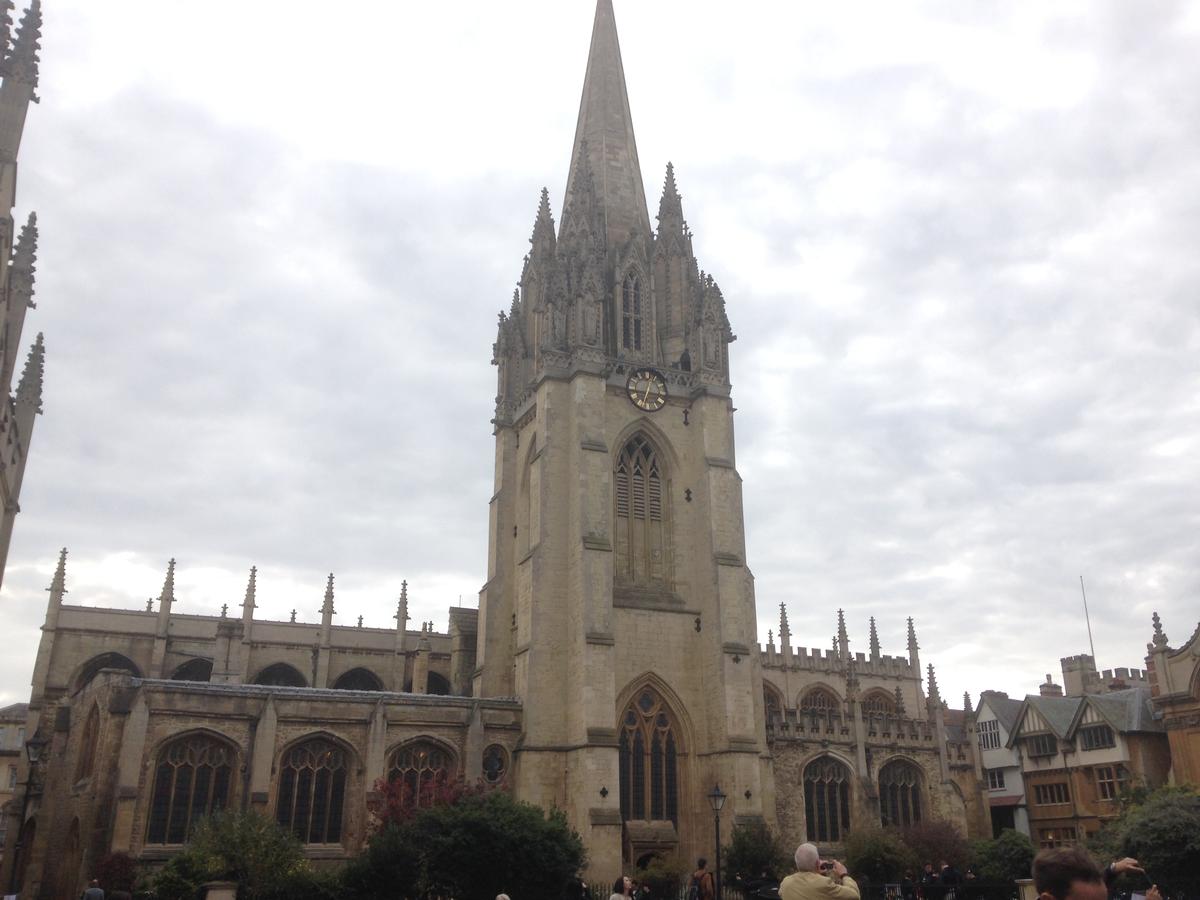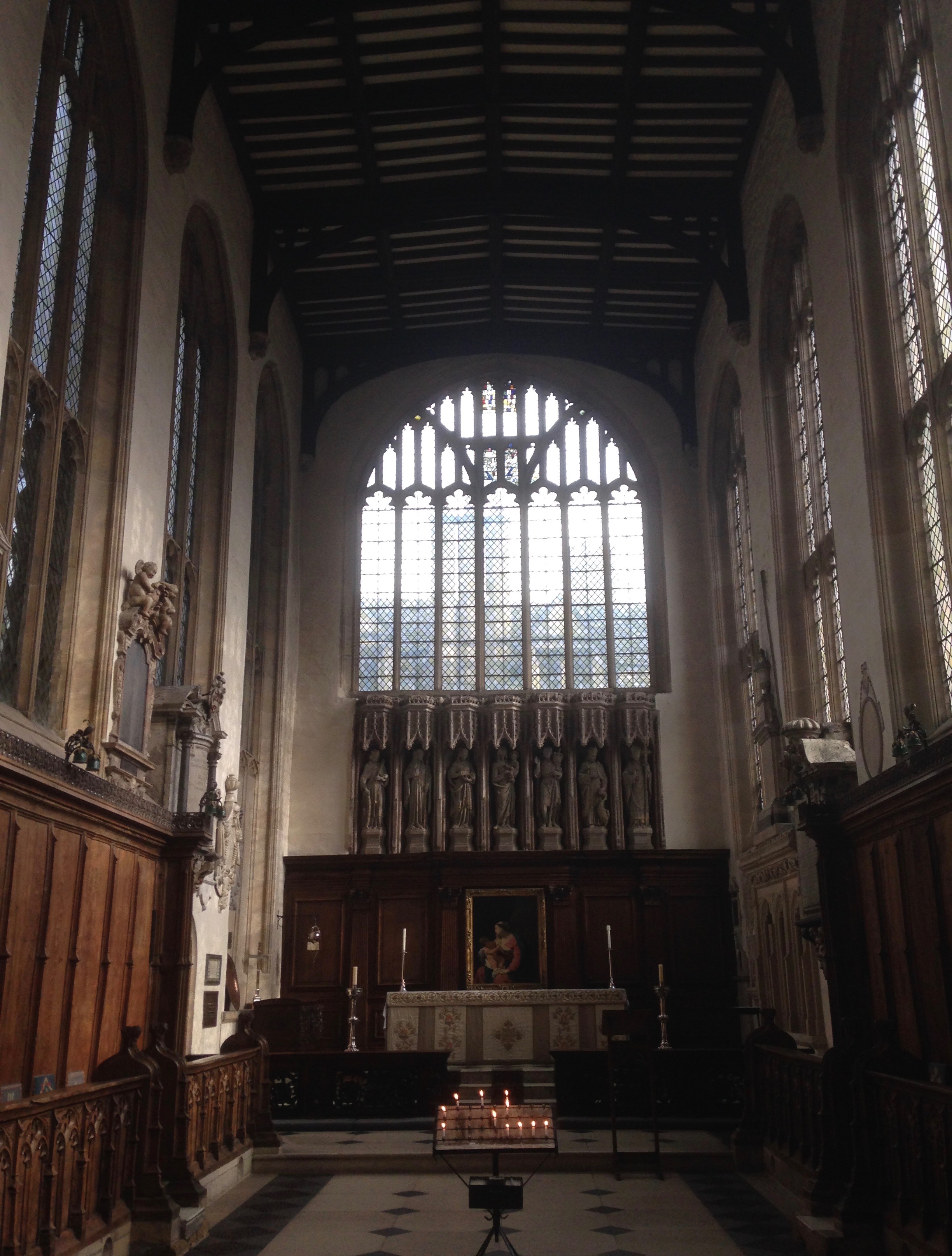 Day 13: Oxford, England
By Nick Durston, photos from Samuel Gilbert
Well... our first full day in the U.K. was quite the experience. The beginning of yet another day of the wild and zaney adventures of the class of 2018 our chaperones and teachers and Cosimo began earlier that I would have liked to be honest... well I suppose we should be accustomed to that by now though I for one have not, perhaps it's on account of me staying up till the time on my watch goes back to single digits to further my point I am writing this account at the early hour of twelve am and six minutes. Anyways moving swiftly on, the "crew" as it were boarded a medium size Mercedes passenger van driven by a wonderful Englishman by the name of Michael and delivered us safety after a two hour trip to Oxfordshire.
Now when I was roused from my rather melancholy session of staring out the window and lookin' meaningful and deep in thought I had as puzzled to find that we were in a suburban neighborhood and when I questioned my compatriots as to why we were parked here I was rather excited to find that this was the residence of a man by the name of Clive Staples Lewis, better known as C.S Lewis. The tour of his abode was and insightful look into how he came up with the ideas of such fantastical fantasy and science fiction from the rather normal daily life he and those in his household lived, it just goes to show how insanely brilliant he was.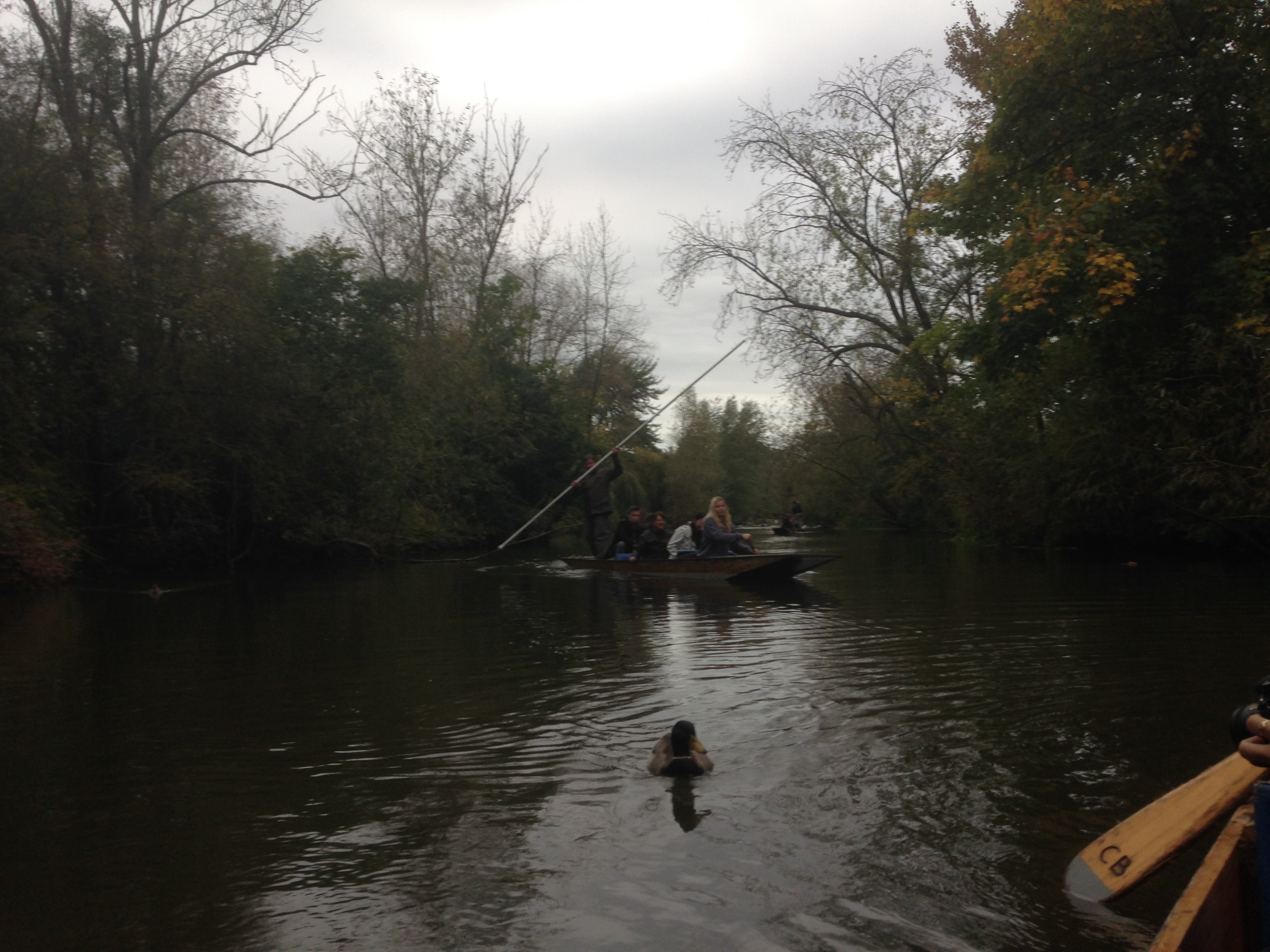 After the tour we hopped back on the bus and headed to the famed Oxford University. Being there made me feel less intelligent by the minute, though in the best way possible, as we learned more and more about the university and all the distinguished persons who had attended it. I was astonished that I was here in the alma mater of so many titans of literature and philosophy. Another thrilling experience we had was having lunch at the Eagle and Child pub which is famed for being the meeting place of the Inklings, a groups of Christian writers, its members include JRR Tolkien and Lewis. I can now proudly say that I have had fish and chips in England now, so that's a plus.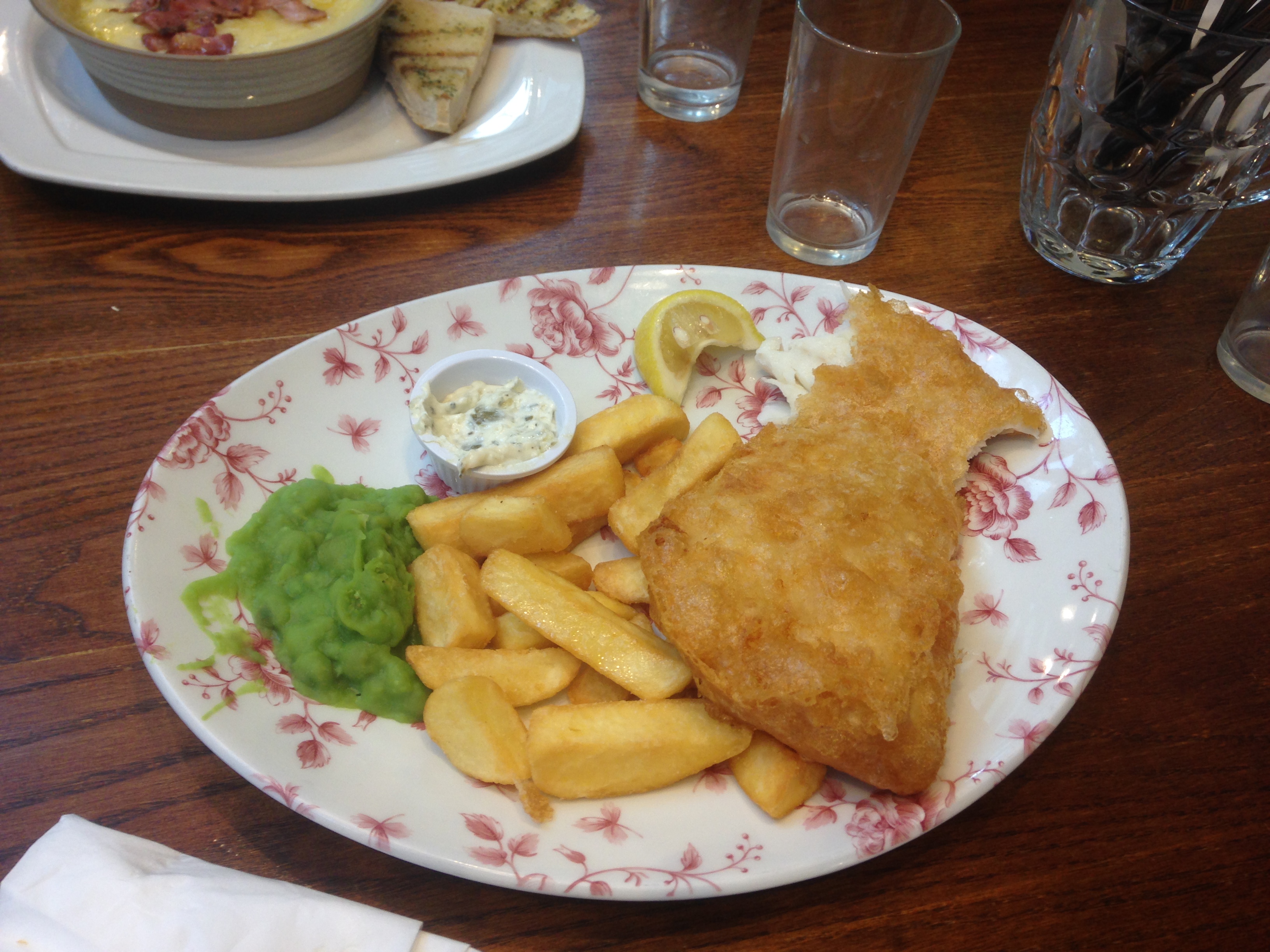 Then we did a little thing called punting. Now punting sounds fun and in many ways is fun but if you're the one moving the boat along then it's more of a struggle. "Luckily" for us, no one fell in. After departing Oxford, or, its original name, Oxenford, we bussed back to London and had a rather nice Indian dinner and then were released for the night to the confines of our hotel rooms from where I am writing this in bed. Well it's now twelve thirty and I must get some sleep so with out any further filler this is Nick Durston saying good night... or good morning since it's technically... ah nevermind.
October 15, 2017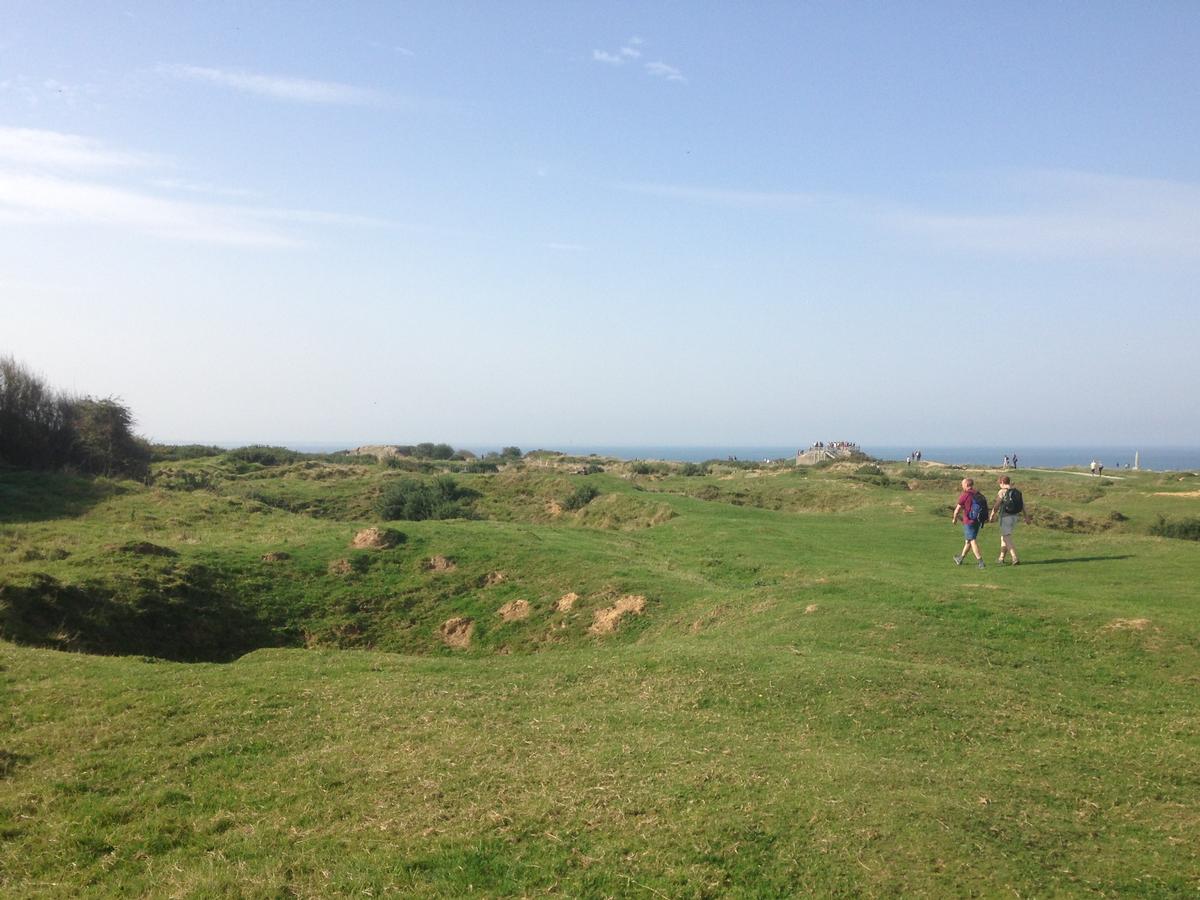 Day 11: Normandy, France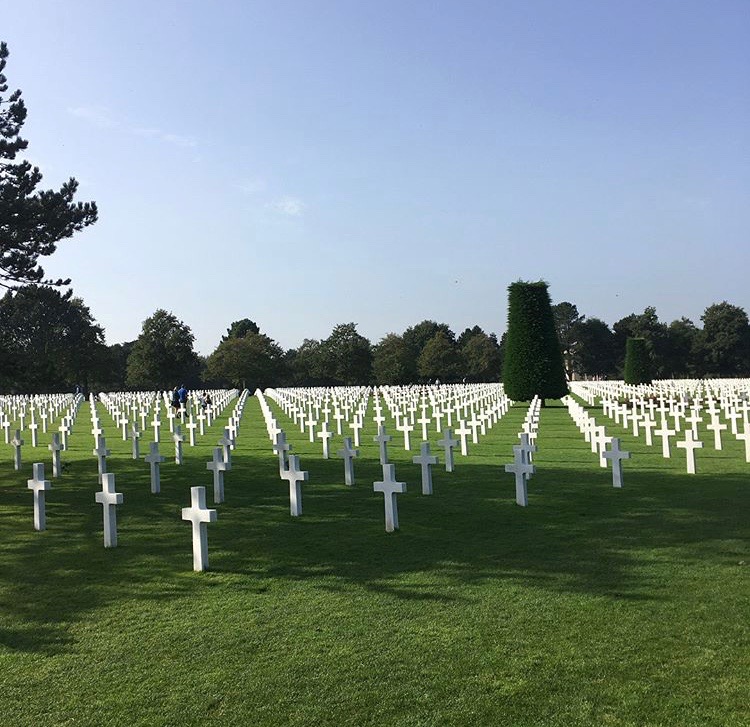 Written by Samuel Gilbert, Photos by Kai and Samuel
Today the class toured some of Normandy's WWII sites. What was once barren land, burned and tortured by bombs and shells, littered with the bodies of young men, is now beautiful rolling hills and pastures of green, dotted with quiet pockets of civilization. Still, the reminders of their sacrifice are present everywhere. In the morning we visited the Caen Normandy Memorial, a fantastic museum. Inside it told the story of what lead to war, what transpired on the battlefields and in the political offices. Many students saw the tragedy and hideous reality of the Holocaust and other facets o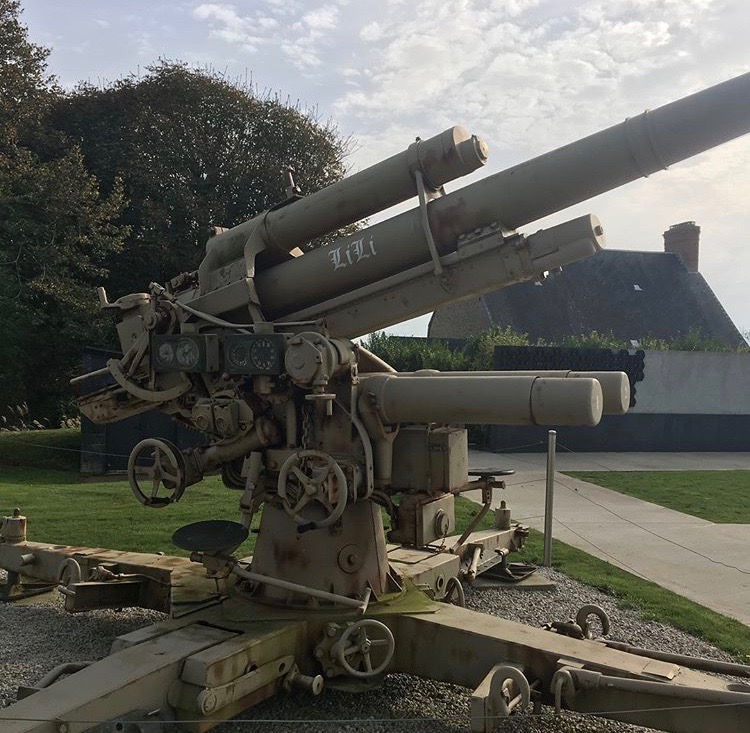 f the war for the first time. It was indeed a somber tour, deserving of reverence, but still my favorite day of the trip because this history is my passion and I got to lead the whole tour myself. Afterwards we headed to Arromanches, once the site of Gold Beach, and then to the American Cemetery. It was heart-wrenching to see 9300 crosses and Stars-of-David's all facing America; Each one a son, brother, father, or friend. We then headed to Omaha Beach before heading to Pointe-du-Hoc, which many students enjoyed, before heading to the Dead Man's Corner Museum. I hope the class had fun and realized how many young lives were cut short so that we could enjoy God's World.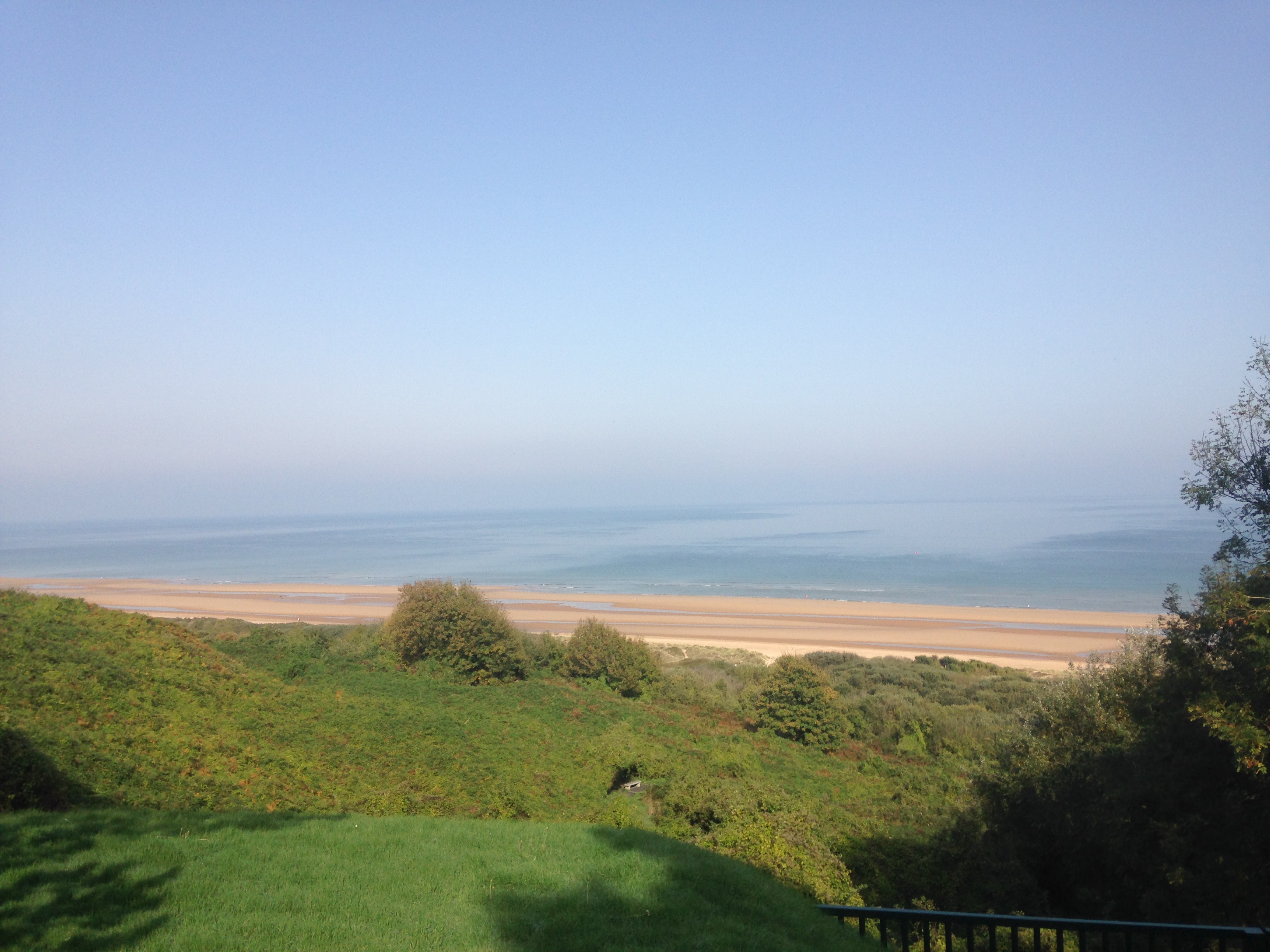 Photos from our annual Grand Tour trips. The senior students visit Athens, Corinth, Rome, the Vatican City, Pompeii, Florence, Paris, Normandy, London, and Oxford on a 16-day trip in October. All photos are property of our various students and teachers. For daily updates during the trip, follow our Facebook and Instagram accounts, @tcskailua.
Want to read about our previous classes in Europe? Visit our old blog here.