This Week In Sports: Athletic Updates
September 26, 2017
Mighty Lions 4-6 Boys Basketball Team
Another busy week of basketball. Our two games at St. Anthony and Hawaii Baptist Academy (HBA) were at both ends of the spectrum but each was a fantastic game for different reasons.
Going into the St. Anthony game, we were coursing along and feeling pretty confident. St. Anthony is a good team but so are the Lions and instead of playing our game we played tentatively and the score showed it. We lost. However, it was a great game to learn from and help teach that it takes teamwork and focus to be successful.
As the HBA game arrived the Lions came out ready to play with the intensity we've come to expect and HBA answered back with just as much fire. We lead most of the way until the final minute, but the little Lions didn't panic. With the game tied and less than a minute to play we stole the ball and went ahead on a driving layup. Tough defense was played by all and we walked away with a 32-30 victory. And what a fun game it was.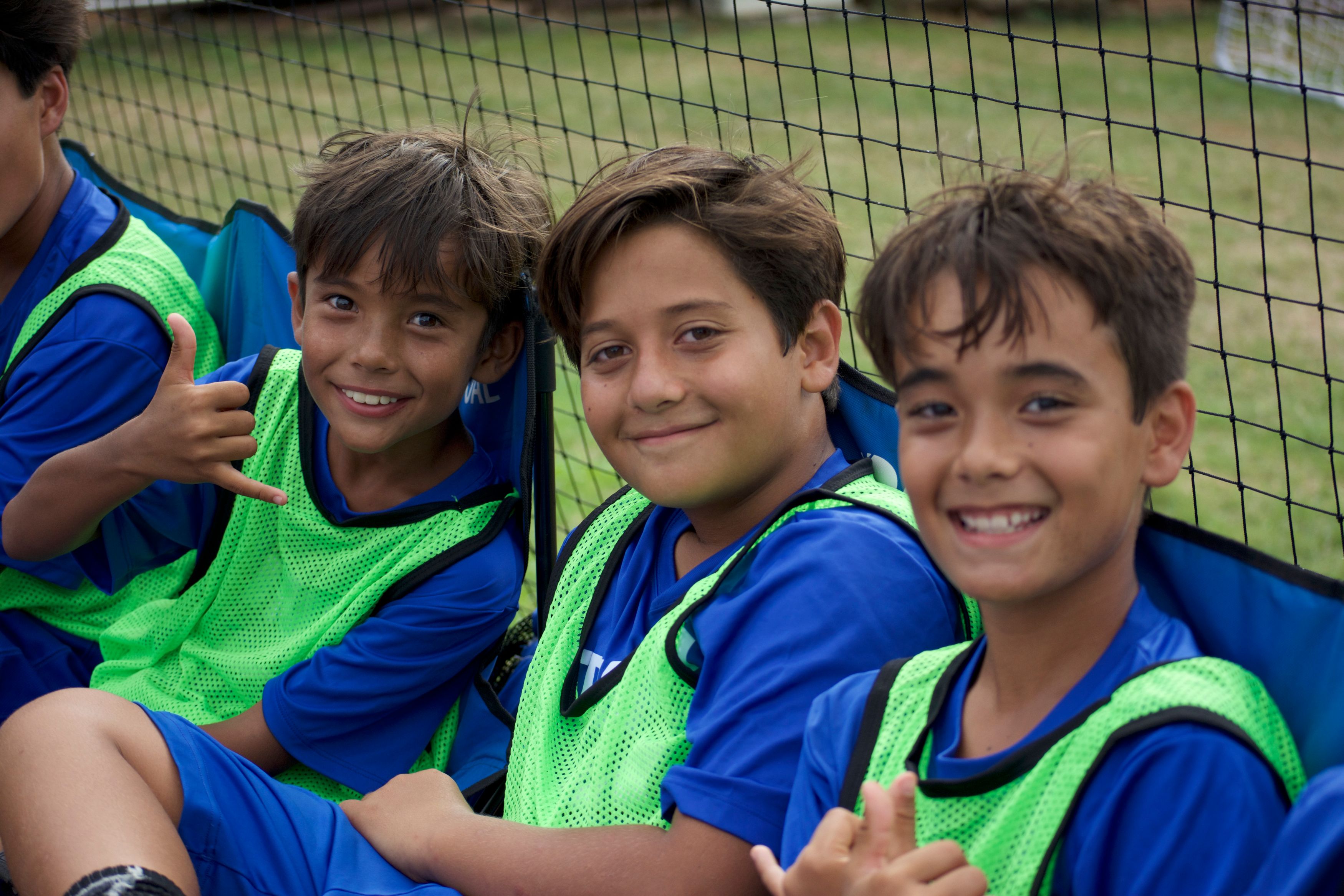 Our schedule is down to two road games; Waolani Judd Nazarene at Kalakaua District Park on 9/26 (3:45) and Le Jardin Academy on Oct.3rd (4:00). Watching our TCS basketball team grow and come together is truly a joy to behold. If you can work it into your schedules come on out! Our last game against LJA has even more excitement because it's the "Pride of the Windward Side" game with a perpetual trophy at stake. Come help fill their gym with our overwhelming Lions spirit and wear your Trinity blue to show the little Lions your support.
Written by Coach Rich Whipple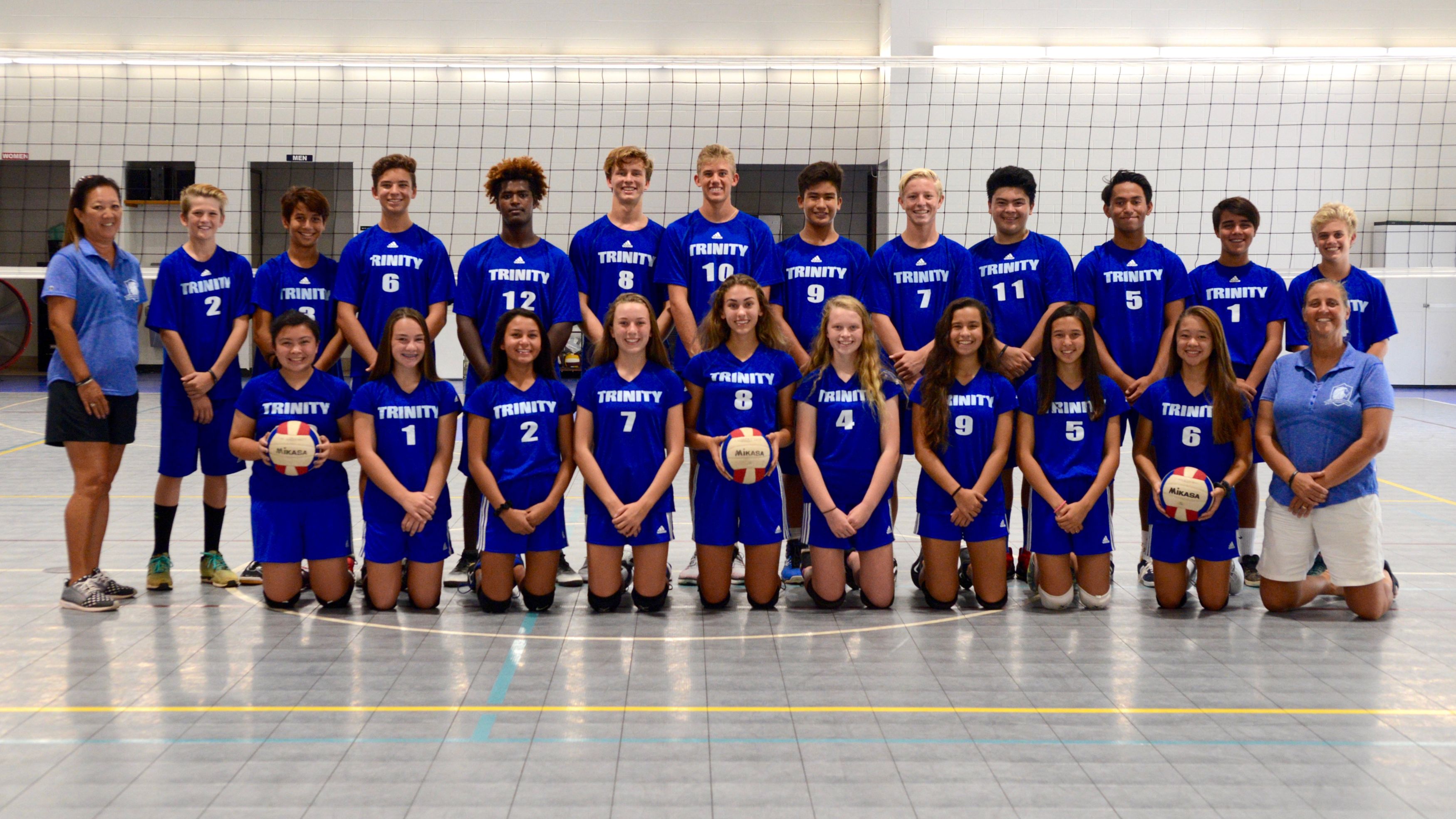 Lions Boys and Girls HS Volleyball
Winner, winner, chicken katsu dinner! Well sports fans, it was another sweep for TCS Lions volleyball. This weekend the Lions played Friendship Academy and Kaimuki Christian, Friday and Saturday night respectively at the Calvary Chapel gym. The Lion fans, dedicated as always, wearing their Trinity blue and full of enthusiasm cheered their teams on as both Lions teams swept the competition in two straight sets on both nights. If you haven't come to a game yet, you are missing out. The talent is deep on both teams. Both the boys and the girls are bumping, setting and spiking their way to the Championships! Come join us for the last regular season games this Friday and Saturday. Friday night will be a special treat as the girls take on their 4 year in a row rivals, the Calvary Chapel Pueo. The game begins at 6pm with the boys to follow. Saturday, the action continues at Kaneohe District Park, as the girls play at 5:30 and boys at 6:30 versus Ko'olau Baptist. GO LIONS!
Written by Coach Kathy Katoa
Photos taken by Photography student Jamie Sagami