4th-6th Grade Boys' Basketball Team Undefeated!
September 19, 2017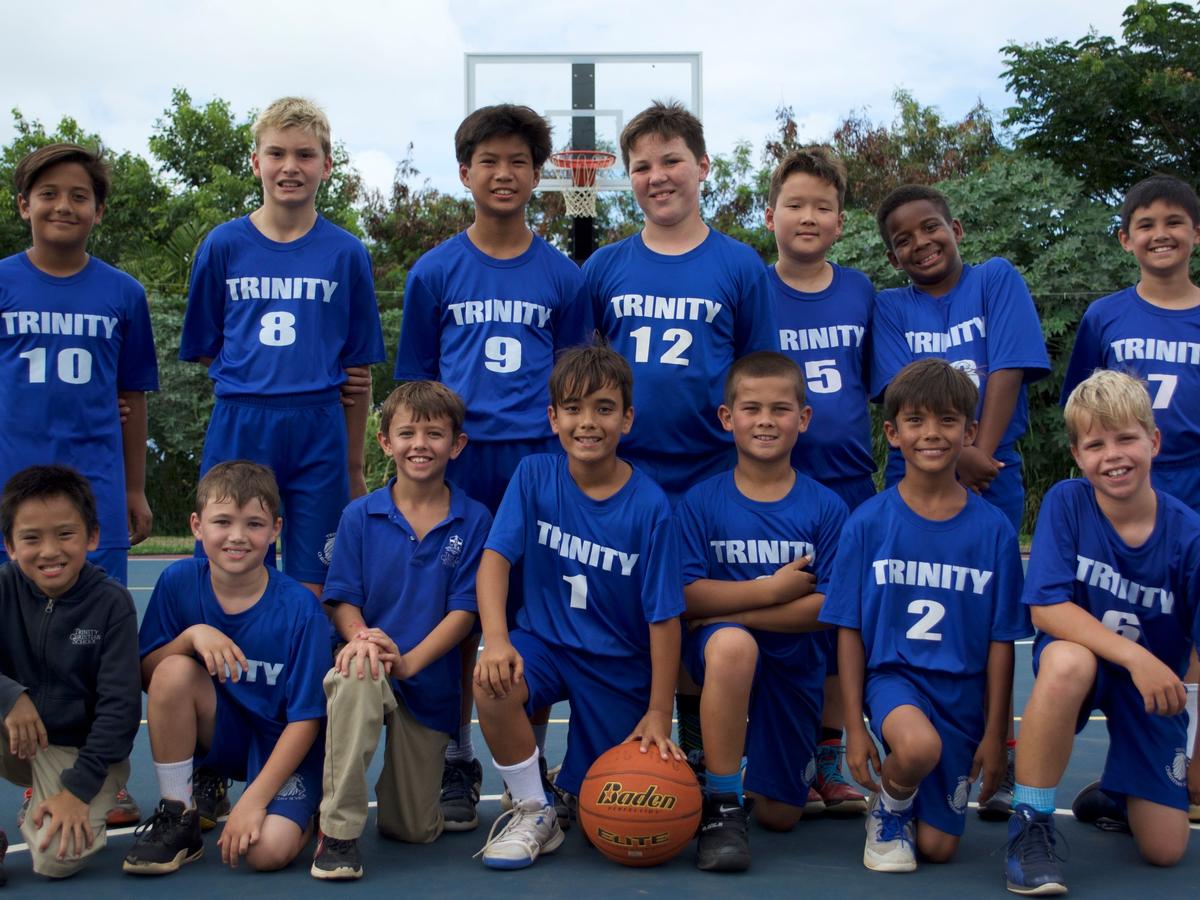 As I hope you're all aware our Boys' basketball team (4th- 6th graders) has been hard at work over the last few weeks. We've played three games so far with four remaining. Of those 4, only one, against Waolani Judd Nazarene at Kalakaua District Park (KDP) is away from Kailua. The dates are Sept. 19th at St. Anthony (4:00), Sept. 22nd at TCS (4:15), Sept.26th at KDP at 3:45, and Sept 3rd at Le Jardin Academy at 4:00.
Our first game (9/6) was against Le Jardin Academy-white and like all first games, we were nervous. We'd worked hard but how would that develop in a game and in a gym? Having gotten to know them better, I should have relaxed. They bring a natural intensity (something not always apparent in practice) that's hard to teach so they played great and we won, something made even more special considering our opponent and the history.
Our next game (9/8) was against Holy Nativity (HN), a team with great heart. As the game progressed I was very pleased with how the Lions represented TCS through their grace and sportsmanship. Any season is an adventure in how the team comes together so watching them support each other and develop is truly a blessing to see.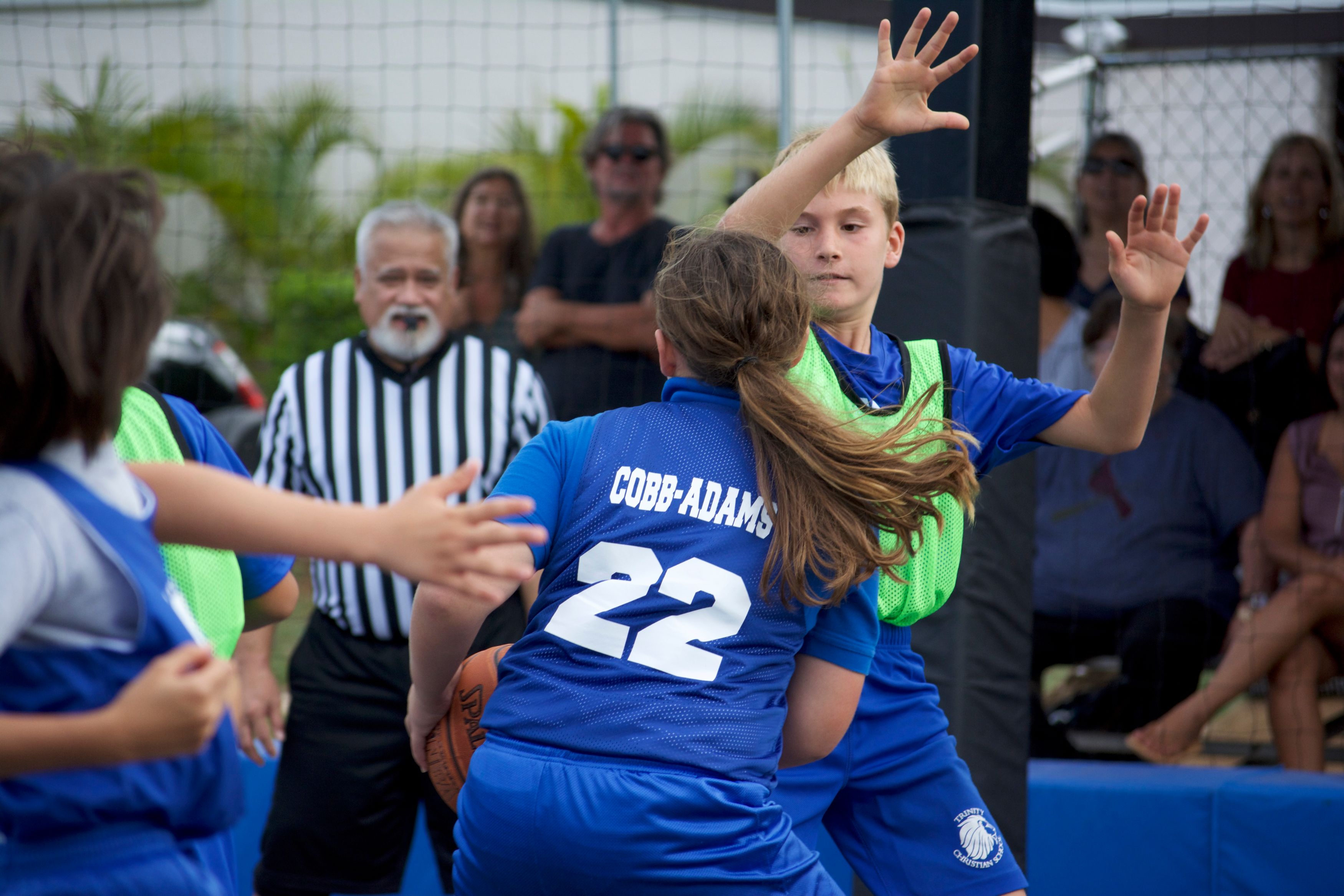 Our game last Thursday (9/15) was against Maryknoll so the excitement was a bit higher than the previous
games. Questions about how to deal with "butterflies" or stomach discomfort was in the air. The scoring started slow for both teams but as we settled in and realize it was just another game the Lions began to click and we started pulling away and won our third game.
The 2017 TCS CSAL basketball team consists of 6 fourth, 3 fifth, and 3 sixth graders with each athlete adding a special athleticism to our roster. They're working hard and having fun, both at practice and the games, so if your schedule allows, try to make to a game. They'd appreciate your support. Written by Coach Rich