TCS Basketball Season!
November 07, 2017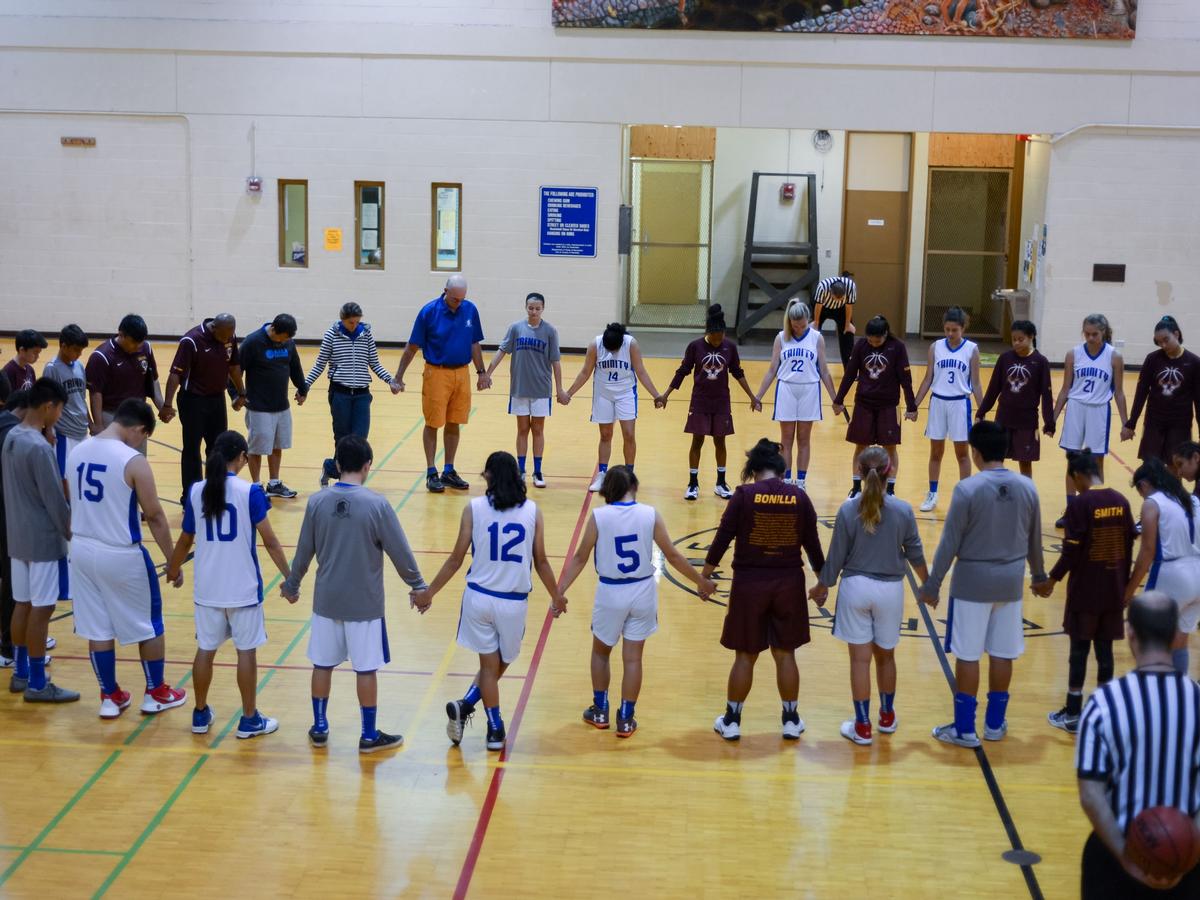 Who's who on the TCS Basketball teams
By Coach Rich
Lions, its basketball season, the rosters are set. Lion's basketball, like all TCS activities, has many more people involved than just the players and coaches, all working in the background to help create the successful journey. If you're a basketball fan and would like to help come see me, I'm frequently on the court and we can talk. Our schedules will come out in the next few weeks with games beginning soon after the first of the year. Once again the Girls and Boys Varsity games will be played back-to-back on the same nights. The JV game specifics (teams, locations, days, times, etc.) will be shared as soon as I have something. Once the word is out I hope the entire TCS Ohana can come see our games and expect to see aggressive spirited basketball. Go Lions!
| | | |
| --- | --- | --- |
| Girls Varsity Roster | Junior Varsity | Boys Varsity |
| Anna Willweber | Hunter Phelps | Tate Tamaye |
| Logan Yamamoto | Luke Morgado | Tanner Tamaye |
| Tiantian Thompson | Luke Klein | Peter Schuler |
| Mei Mei Stonebraker | Ben Hilpert | Kanoa McClaren |
| Gabby Stonebraker | Noah Gosiaco | Higgy Katoa |
| Jamie Sagami | Luke Dart | Brandon Lawrence |
| Camilla Nied | Carson Chiu | Micah Litsey |
| Lucie Jager | | Seth Ines |
| Beth Ines | | Jackson Henry |
| Mya Hunter | | Matthias Aguiar |
| Sophia Higa | | |
| Laura Dart | | |
| Melynda Bretz | | |