Trinity Athletics 2017-18
Posts Tagged "basketball"
October 03, 2017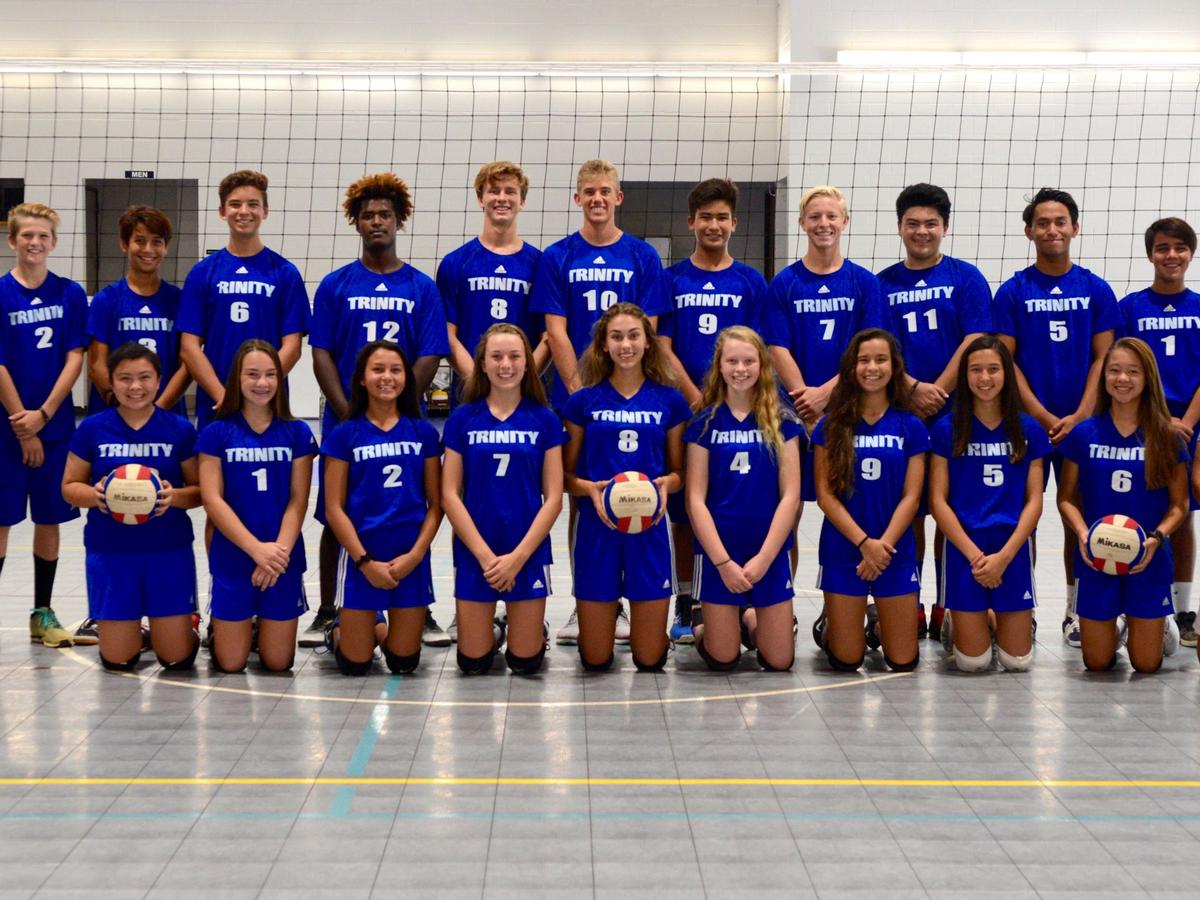 Varsity Boys and Girls Volleyball
"I love losing to Trinity," are the words that the Ko'olau Baptist coach said to me after the Trinity girls beat the ladies of KBA in two straight sets Saturday evening. This was a very kind and strong compliment she was paying to the character of the TCS girls' volleyball team. Although the TCS girls are a stronger team, they won with humility and managed to give love and encouragement towards the other team. As a coach, I love hearing this kind of feedback because this is the kind of athlete we are working so hard to develop. If you can learn to work extremely hard together for months and glorify God by playing your best in a game and still show love towards God, your teammates, and opponents in the heat of competition and in victory or defeat, then we as coaches have done our job. Great job ladies! You are bringing light to the world through sports, I applaud you for being a positive role model for young women. The girls remain seeded number 2 behind their longtime rivals, Calvary as we head towards the semifinals of the championship tournament on Saturday, October 21.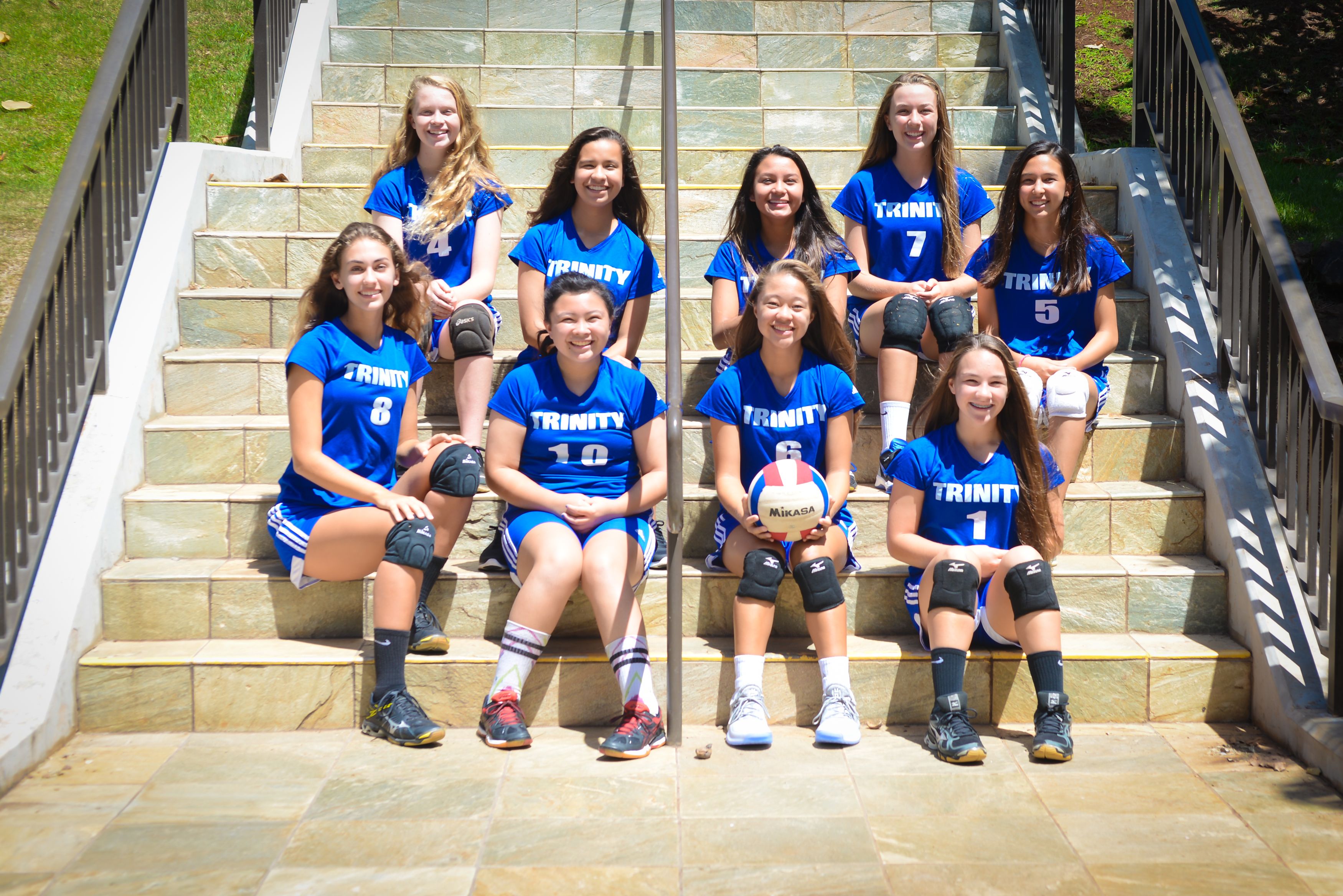 The undefeated boys team, seeded number 1, are a spectacular sight to see. If you enjoy the thrill of pounding spikes, bullet serves, crushing blocks and even an occasional dance, then you need to come cheer these boys on. Don't get me wrong, they too are fine examples of young, male, Christian athletes, but they are just so fun to watch. Just ask some of their favorite fans, Dr. Halcomb and Mr. Brians. So inspired, these two colleagues couldn't help but yell supportive battle cries in Latin to cheer on our courageous and skilled young men. You never know what you may see or hear at a classical Christian school athletic event!
Please join us October 21st and 28th for the volleyball tournament of champions at the Calvary Chapel gym in Aiea. Times are TBA. Go Lions!
Written by Coach Kathy Katoa, photos by Lisa Lim
T

CS 4-6 Lions Basketball Team
Learning anything new is always a journey and if it's a game, it's through both wins and losses. Our game with Waolani Judd, last Friday, was another learning experience in how to travel, focus, deal with a skilled big-man in the middle, and trust your teammates. It took us a few quarters to realize we could play our game and succeed but once we did, we were able to quickly narrow the gap. Unfortunately, we ran out of time and lost by about ten points. If you only judge the quality of a game by wins or losses, you miss out on seeing the huge steps each Lion player is making as an individual and as a teammate. These Lions are a joy to coach and watch them develop their game.
Written by Coach Rich Whipple, photo by Jamie Sagami