News from Trinity Christian School
December 06, 2017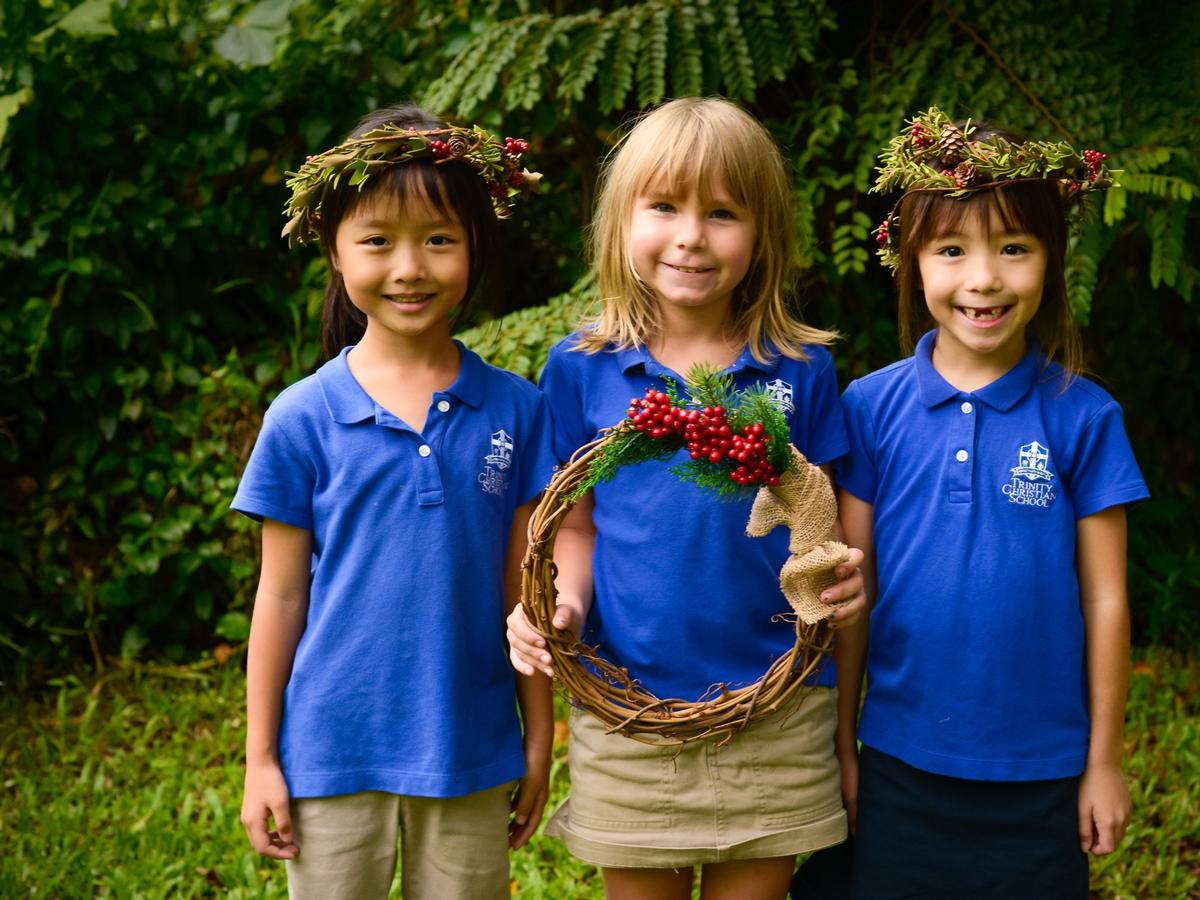 Written by Vicki Leong
As I reflect on the goals of a Trinity Christian School graduate, I am reminded of a Hawaiian Princess, Victoria Kawēkiu Lunalilo Ka'iulani Kalaninuiahilapalapala Cleghorn.
This spirited, educated, gentle lady is more familiarly known as Princess Ka'iulani, the princess who died much too soon. She was the daughter of Miriam Likelike, David Kalakaua's sister and Archibald Cleghorn, a prominent Honolulu businessman, from Edinburgh, Scotland. Her uncle, David Kalakaua was the ruler of the Kingdom of Hawai'i when she was born. As he had no children of his own, Kalakaua saw Ka'iulani as the heir to the throne after his sister, Lili'uokalani. He introduced Ka'iulani to Robert Louis Stevenson, a well-known author and poet from England. Stevenson was captivated with Ka'iulani's curiosity. They became good friends and were often found under a banyan tree in Waikiki, where they would discuss a myriad of topics.
"Education is simply the soul of society, as it passes from one generation to another." —

G.K. Chesterton
When she was just 12 years old, misfortune found Ka'iulani when her mother died. After this, her uncle Kalakaua, with his friend Robert Louis Stevenson, realized the need for Ka'iulani to "receive training traditionally given to children of European monarchs in preparation for ascending to the throne."
Ka'iulani then found herself on the way to England where she studied French, German and English. During this time, she was under the guardianship of the Theophilus Davies who cared for this inquisitive, articulate and gracious "hapa-haole" young woman. Davies wrote, "I know it is Ka'iulani's great desire to help the Hawaiian girls into lives of Christianity and purity."
Trinity aims for graduates who love God, love others, love learning, think and articulate precisely, engage cultures, delight in beauty, and walk humbly. —TCS 2015
Princes Ka'iulani loved her God and embraced her people. Although she cherished learning about Western culture, she spoke resolutely about the injustice against Hawaii. In 1893, Ka'iulani's aunt, Queen Liliuokalani was deposed from her throne, after a struggle for power between the United States and the Kingdom of Hawaii. This action greatly grieved Ka'iulani, aware that she was next in line to the throne, and as she sensed annexation looming ahead, she bravely spoke these words in New York on her return to Hawaii.
"Seventy years ago, Christian America sent over Christian men and women to give religion and civilization to Hawaii. They gave us the gospel, they made us a nation and we learned to love and trust America. Today three of the sons of those missionaries are at your capital asking you to undo their fathers' work. Who sent them? Who gave them authority to break the constitution, which they swore they would uphold. Today, I, a poor, weak girl, with not one of my people near me, and all these Hawaiian statesmen against me, have strength to stand up for the rights of my people. Even now I can hear their wail in my heart and it gives me strength and courage and I am strong, strong in the faith of God, strong in the knowledge that I am right, strong in the strength of 70,000,000 people who in this free land will hear my cry and will refuse to let their flag cover dishonor to mine." (https://houseswithhistory.wordpress.com/2012/04/11)
Trinity Christian School, in Kailua, Hawaii in the Ko'olaupoko Ahupua'a endeavors to graduate those who will follow in the steps of Princess Victoria Kawēkiu Lunalilo Ka'iulani Kalaninuiahilapalapala Cleghorn. We desire for graduates who love God wholeheartedly, and who love those from all cultures. We seek graduates who love learning and logical thinking, who articulate succinctly and persuasively, and delight in all things beautiful, while walking humbly before our God.
December 01, 2017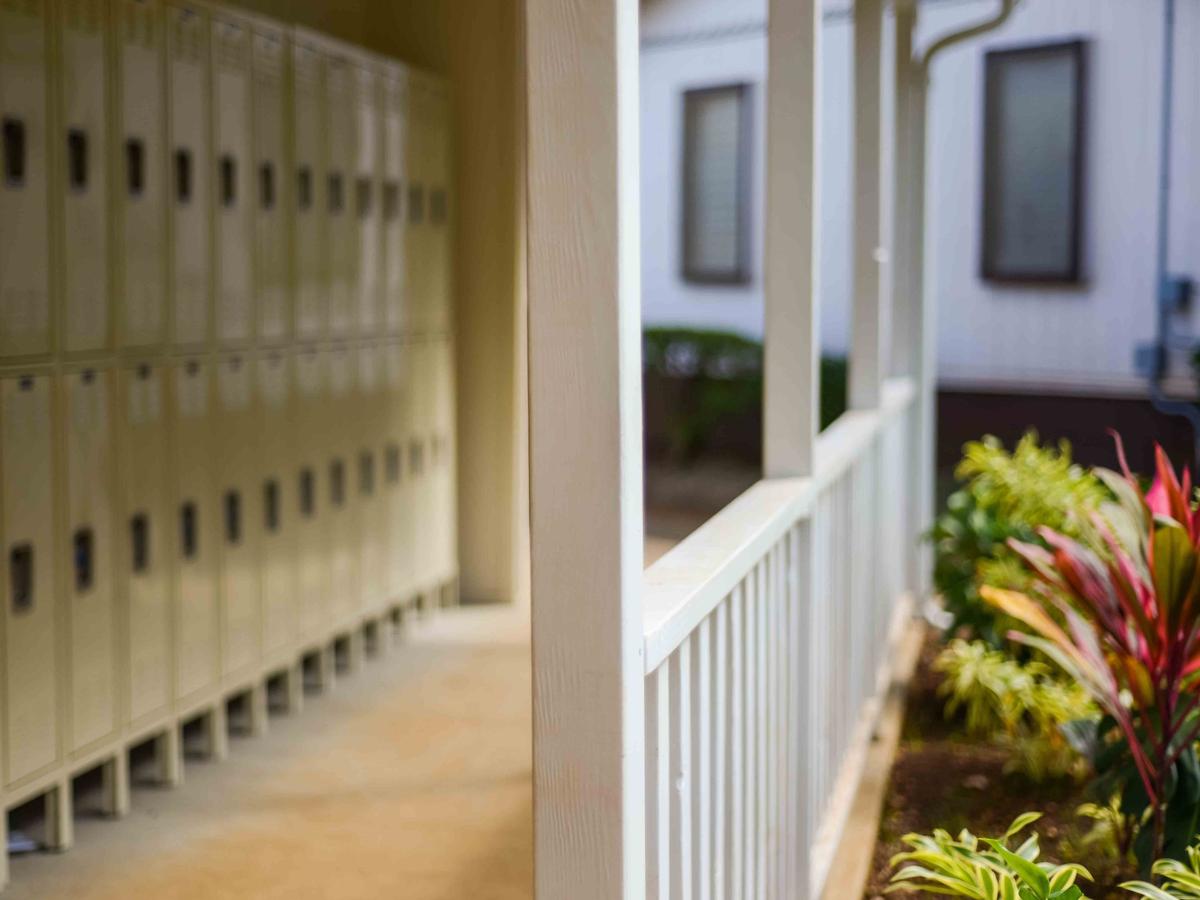 Did You Just Call 9-1-1?
Written by Nancy Keegan
I really enjoy my job. I'm entering my 10th year as the person at the front desk on the Makai Campus. In the beginning, the Makai Campus only housed the 5th-8th grade. We were really small, but each year the campus grew and will continue to grow as classes fill out and eventually double through all grade levels.
There is a pretty big leap from 3rd grade to 4th grade. Not only do you change campuses but you are now going to school with some kids who are 18 years old! In August, the 4th graders are so small but little by little they start to grow up. Before you know it, your little 4th grader will be the big Senior! The students will grow in responsibility and autonomy every year. In August of 4th grade, it might seem unimaginable that in a little over a year, you will say good-bye to your 5th grader as they head off to the Big Island with their class. A huge rite of passage and a critical building block toward high school and eventually adulthood.
When students move to the Makai Campus things are done a little differently. When you're not feeling well, typically you will be instructed to call your parent to let them know the situation and together you can make a decision if you should stay in school. Some points are non-negotiable (fevers and vomiting), but as you get older, a student and their parent need to weigh out the cost vs. benefits of missing school. To talk to your parent, a student needs to learn phone etiquette and simply how to use a phone. It is not as easy as it sounds, most kids have not used a land line, they've grown up with only a cellular phone.
Me: Pick up the phone, dial nine then your mom's number.
Student: Where's the back button?
Me: There is no back button, you hang up and start all over.
Student: They didn't answer.
Me: Leave a message, so your mom doesn't wonder why the school called.
Student: Now what do I do?
Me: Hang up.
It is just basic skill building. Funny story, if a parent has a non-Hawaii number you need to dial, 9, then 1, then the phone number. One day a student looks up at me and says, "I made a mistake, what should I do?" I look down and see they dialed 9, then 1, then another 1. Yikes! I hang up the phone, hoping my quick reflexes were faster than the 9-1-1 operator. They weren't! I'm not sure how 9 was chosen as the number to get an outside line. I'm even more surprised I have not had this problem happen more than once.
As we grow these young 4th graders into mature TCS graduates, we will stumble occasionally, we will fall a few times, we will undoubtedly make tough decisions, and learn some hard lessons, but I think this is all pretty normal. I had a wise mom say to me once, "Pray, that your child gets caught early and often." This is great advice. I want my children to make mistakes and get caught now so we can guide them and help them to make better decisions as they get older. Mistakenly calling 9-1-1 is a simple error, but most likely not one this student will repeat.
November 14, 2017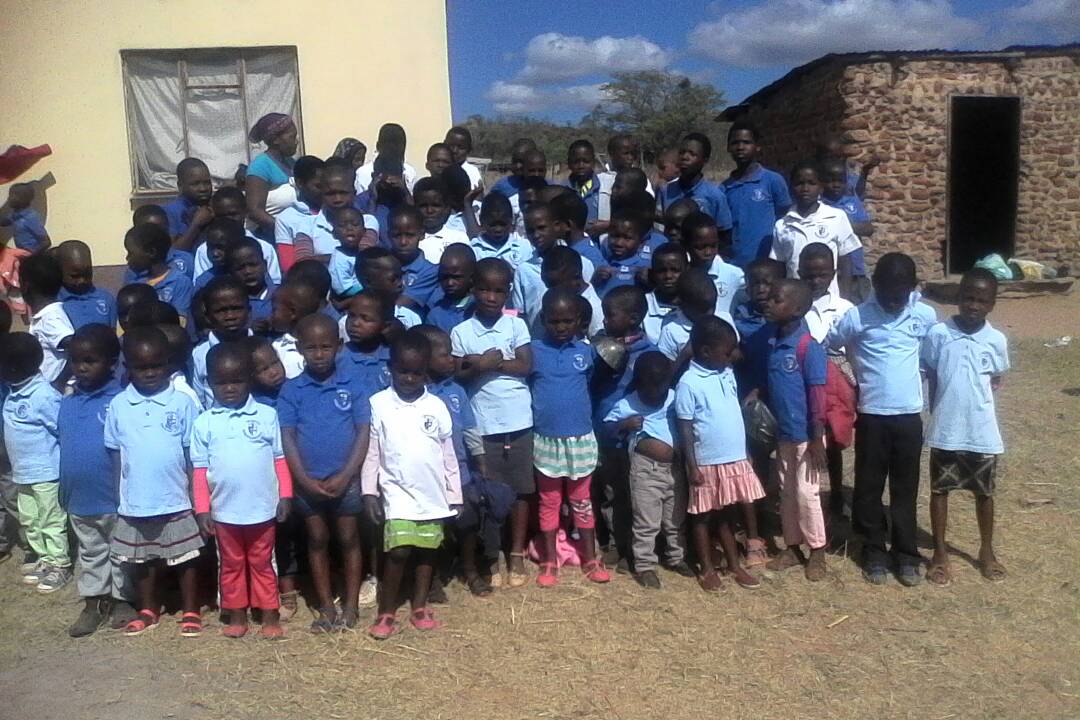 Photos from the mission director of Advocates for Africa's Children, information from Audrey Koizumi
In March 2016, we encouraged parents to donate used Dennis uniform shirts (during our switch to Lands End uniforms) which we collected for the mission organization, Advocates for Africa's Children.
We received about 150 shirts, which were hand-delivered with a missions trip this summer to children in Mgambeni, Swaziland, which TCS Junior, Jesse Makuakane, and his mom, Kathy, participated in. It's wonderful to see our donations being put to good use! Thanks to all who donated.