News from Trinity Christian School
May 29, 2018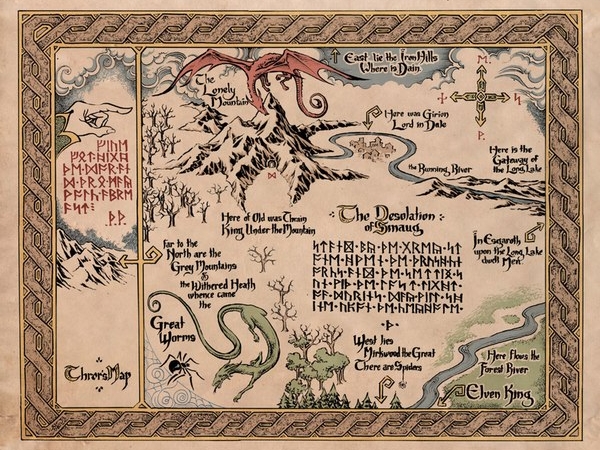 On Commencement: Going on Your Own Adventure

Written by Rodney J. Marshall, Ed.D.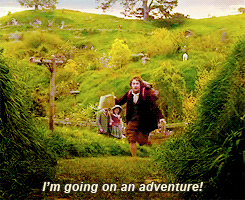 "…I am looking for someone to share in an adventure that I am arranging, and it's very difficult to find anyone," Gandalf says to Bilbo at the opening of The Hobbit.
To this, Bilbo replies, "We don't want any adventures here, thank you! You might try over The Hill or across The Water." By this, he meant that the conversation was at an end.
After an unexpected party with the dwarves in which Bilbo repeatedly says No! to going on such an adventure, he awakens the next morning and realizes he cannot pass up the opportunity. So off he scampers into the journey. Before long he falls into the cave of Gollum and wonders what to do in the dark.
What is the answer to the riddle?
It cannot be seen, cannot be felt
Cannot be heard, cannot be smelt.
It lies behind stars and under hills
And empty holes it fills.
It comes first and follows after
Ends life, Kills laughter.
(Answer: Darkness)
"Go back?" he thought. "No good at all! Go sideways? Impossible! Go forward? Only thing to do! On we go!" So up he got and trotted along with his little sword held in front of him and one hand feeling the wall, and his heart all of a patter and a pitter" (The Hobbit, Riddles in the Dark).
You might feel a little like Bilbo right now. Perhaps you are thinking, "I don't want any adventures." I just graduated! Can't I take a break? I've been in school forever. I just want to kick back and enjoy life for a while.
Then again you might be thinking "On we go!" I'll be off to the mainland or have my own place and it will be exciting. What an adventure life will become.
"[Bilbo] often used to say there was only one Road; that it was like a great river: its springs were at every doorstep and every path was its tributary. "It's a dangerous business, Frodo, going out of your door," he used to say. "You step into the Road, and if you don't keep your feet, there is no telling where you might be swept off to" (Frodo Baggins about Bilbo, The Fellowship of the Ring, Three is Company).
Undoubtedly, each of you are "going out of your door;" and "stepping into the Road." Be sure to "keep your feet…" and don't lose your balance. Spend your days in fellowship with God, humming a psalm a hymn or a spiritual song all day every day. Choose your friends wisely, for "bad company corrupts good morals," and as they say, "we are the average of the five people with whom we spend the most time."
You might know exactly where you think you are going. You have the next 50 years mapped out right up to retirement. You might not have any idea what to do. God has a plan for each of you to discover.
Historian Will Durant states, "Civilization is a stream with banks. The stream is sometimes filled with blood from people killing, stealing, shouting and doing things historians usually record; while on the banks, unnoticed, people build homes, make love, raise children, sing songs, write poetry and even whittle statues. The story of civilization is the story of what happened on the banks..."
Most people live good faithful lives on the river banks. But, from time to time much is thrust upon you.
It was the age of the Vikings when Alfred inherited the crown of Wessex (the kingdom of England). When he was about your age his older brother died and Alfred faced war immediately. The Danish Vikings swept up the Thames toward London in their dragon boats pillaging the peaceful English farms, villages and monasteries in their quest for farmable land. Threatened with genocide, Alfred, a man of Christian piety, policy and skill at arms painted his face and led his Saxon countrymen straight into the plunderers. After years of war, Alfred defeated the invaders at the Battle of Edington in 878.
Alfred would have the gospel preached to his enemies after defeating them in battle and would baptize them into the Christian Faith. Some say Olaf, King of Norway converted to the Christian Faith in this way while leading Viking raids in England. Upon his return, King Olaf led a great conversion of the people of Norway and Iceland to the Christian religion. Meanwhile Alfred reestablished his nearly destroyed kingdom, and established English Common Law. He restored scholarship, learning and monasteries, learned to read Latin himself and opened Christian schools. In his History of the English-Speaking Peoples, Sir Winston Churchill said, "King Alfred saved Christianity for England." Truly, he earned the title Great.
Who knows whether you will live peacefully on the riverbanks or be swept into saving others in crisis. I am confident you will meet your challenge. We really do not know all that will come after tonight. And yet, with Frodo we say, "I will take the Ring though I do not know the way" (Frodo Baggins, The Fellowship of the Ring, The Council of Elrond).
Aloha and God be with you.
May 01, 2018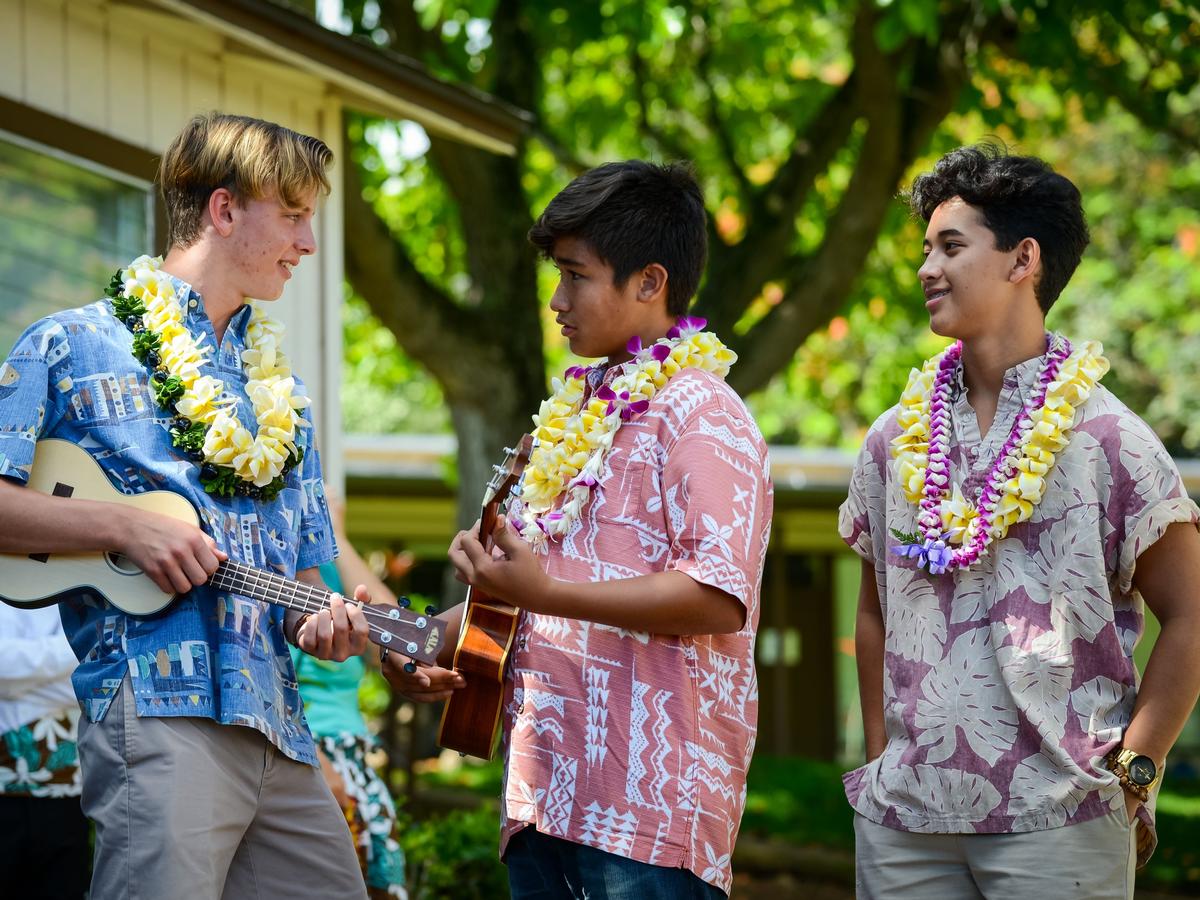 May Day is Lei Day in Hawaii!
Written by Donna Tamaye
The lei is known worldwide as a symbol of aloha. The lei custom was introduced to the Hawaiian Island by the early Polynesian voyagers, who courageously sailed from Tahiti by navigating the stars. With these first Hawaiians, the tradition of the lei was born. Some leis were symbolic, such as the kukui nut lei, which was worn only by Ali'i (royalty). However, perhaps the most significant lei was the Maile lei. Among other sacred uses, it was used to signify a peace agreement between opposing chiefs. In a Heiau (temple), the chiefs would symbolically intertwine the fragrant Maile vine, and its completion officially established peace between the two groups.
Great love and care is taken into the gathering of the materials to make a lei, which traditionally included flowers, leaves, shells, seeds, nuts, and feathers. After the materials are gathered, they are prepared and sewn to become a lei. As this is done, the mana (or spirit) of the creator of the lei is sewn into it. Therefore, when you give a lei, you are giving a part of you. Likewise, as you receive a lei, you are receiving a part of the creator of the lei.
On May 1, 1927, Hawaii celebrated its very first Lei Day in downtown Honolulu. In 1928, Mayor Charles Arnold crowned Lei Queen Nina Bowman in Honolulu. Today, the Lei Day, also known as May Day, festivities have flourished to include a selection of a Lei Day Queen, with a princess representing each of the islands, wearing lei fashioned with the island's flower and color.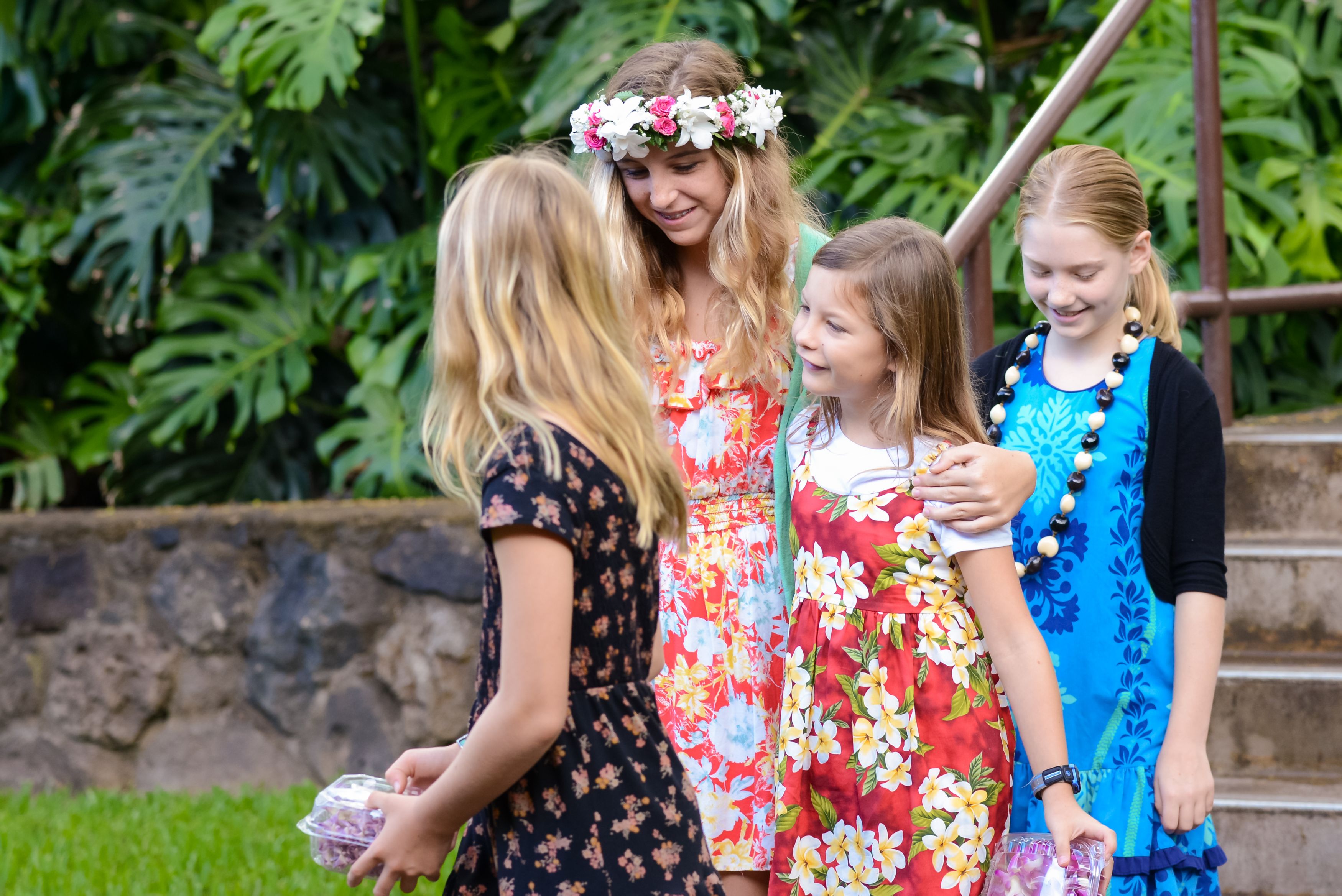 We will continue this very special tradition at Trinity on April 30 and May 1st. 2nd grade through 12th grade will celebrate on April 30, from 9:00-10:30 on the Makai campus. Preschool through 1st Grade will celebrate May 1 from 9-10 am in the Mauka campus sanctuary. All students are encouraged to wear aloha attire or uniforms and Makai students are encouraged to bring a lei for the lei exchange, as a symbol of exchanging aloha. Both campuses will have a Facebook live stream of the events.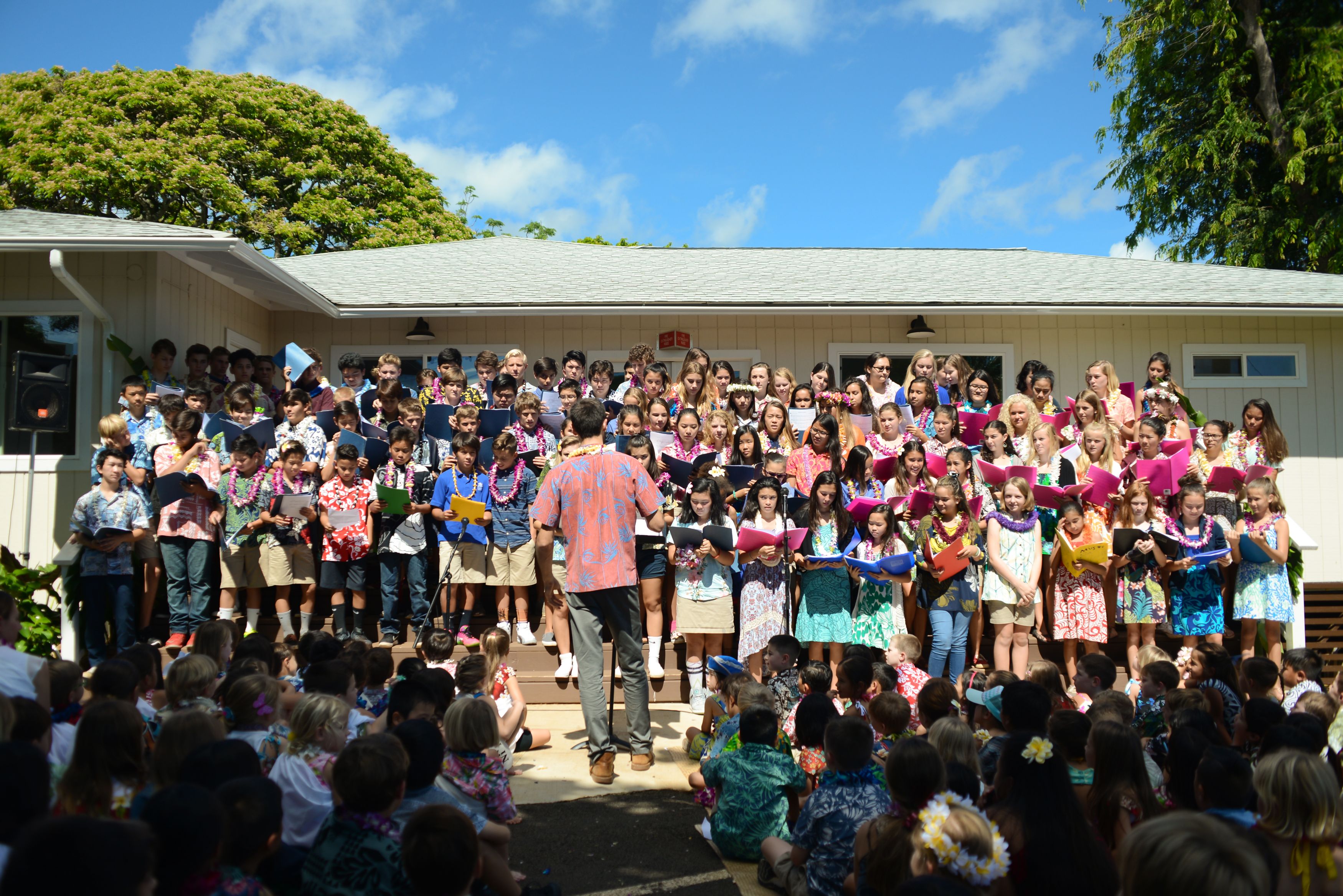 April 10, 2018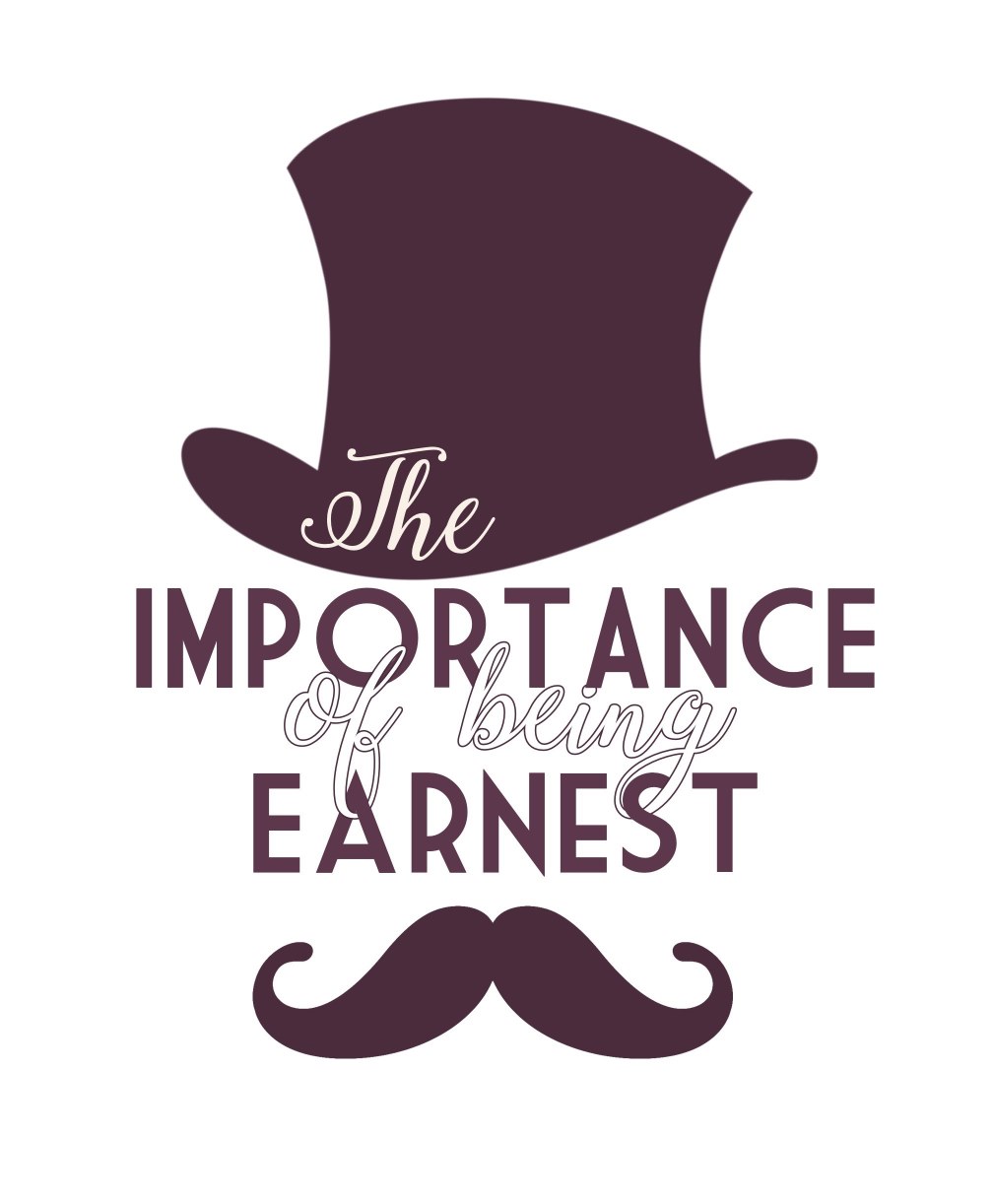 ---
The TCS Drama program is proud to present Oscar Wilde's classic play:
The Importance of Being Earnest, A Trivial Comedy for Serious People
Friday and Saturday, April 20, 21, 27, 28 | Doors open at 6, the show starts at 6:15pm
Trinity Christian School Sanctuary 875 Auloa Rd, Kailua
Purchase tickets online or at the door.
---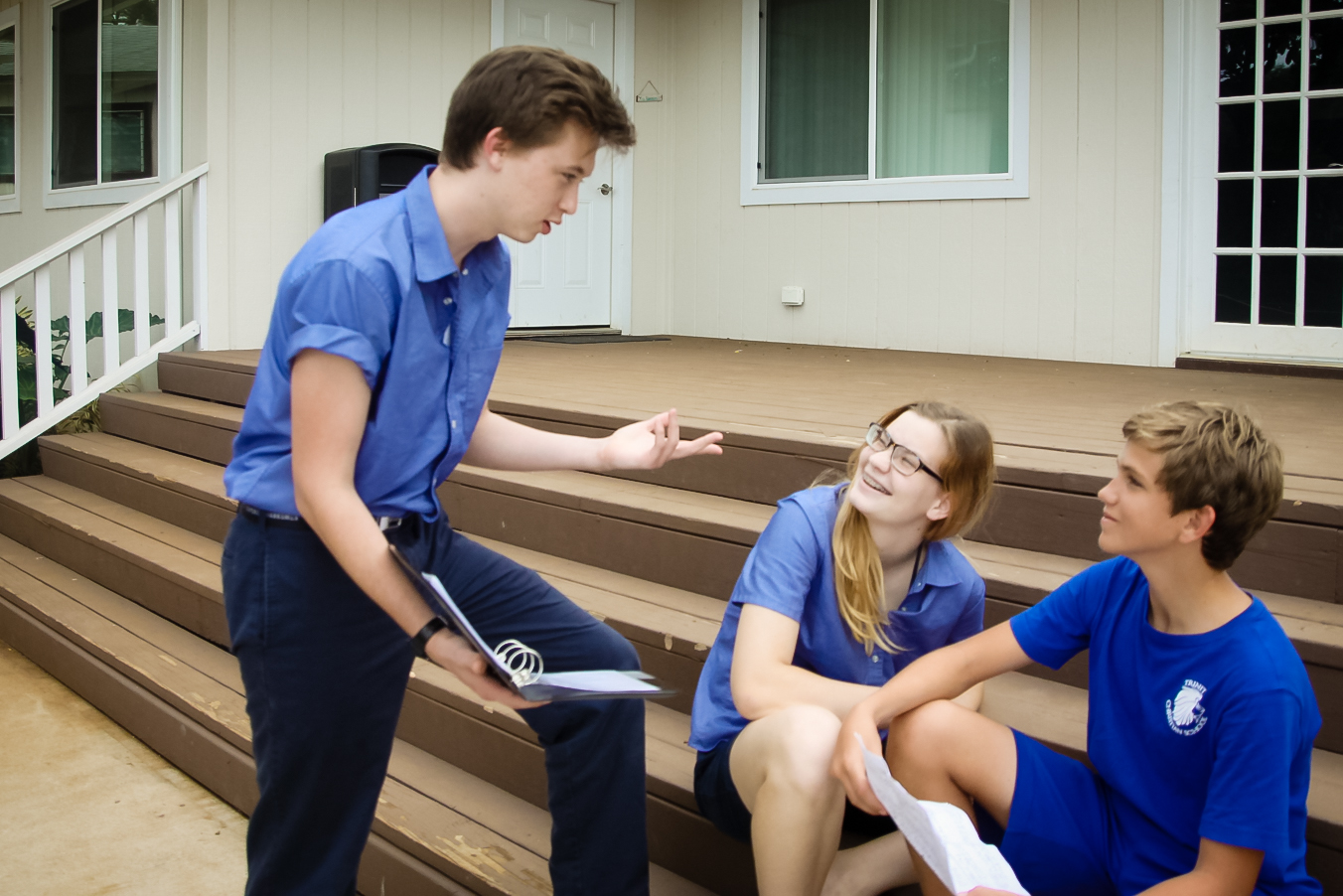 Let us entertain you with The Importance of Being Earnest.
Theatre is the portrayal on stage the truths of our world's reality—beauty, pain, laughter, fear, heroism, foolishness, tragedy, and joy. Even if that portrayal is an absurd one, plays can reflect our humanity. Students of drama learn self-discipline, teamwork, physical movement and stage presence. Family and friends are given the chance to laugh or simply be moved in a way that only theater is able to bring about.
This Victorian play gently jests at the societal mores surrounding love and marriage at the end of the nineteenth century. Our stellar cast embodies the characters with great charm, as we are taken into a story that shows just how silly people are. Add large hats, lots of muffins, and a happy ending, and you're sure to love this play!
The Importance of Being Earnest first opened in London in 1895 and is considered the ultimate culmination of Oscar Wilde's artistic career. The upper-class protagonist creates a fictitious alter-ego in order to escape his social obligations, but somehow ends up with more than he bargained for. Funny banter between the characters and improbable twists in the plot result in a preposterous story that is fun for the whole family. This popular work that has been continually revived and produced in movie form as well over the years.
Senior Sam Gilbert actually started his Drama career at Trinity as Algernon in The Importance of Being Earnest as an 8th grader. In this, his last high school play, Sam is Student Director and is masterfully portraying Algernon one last time. It has been truly wonderful to watch Sam hone his craft and grow into such a passionate and dedicated actor. His physical acting skills, attention to detail and ability to represent complex human emotion make him a brilliant example to the younger thespians. Sam has starred in Trinity plays for five years, and we will miss his talented portrayals once he is off to college.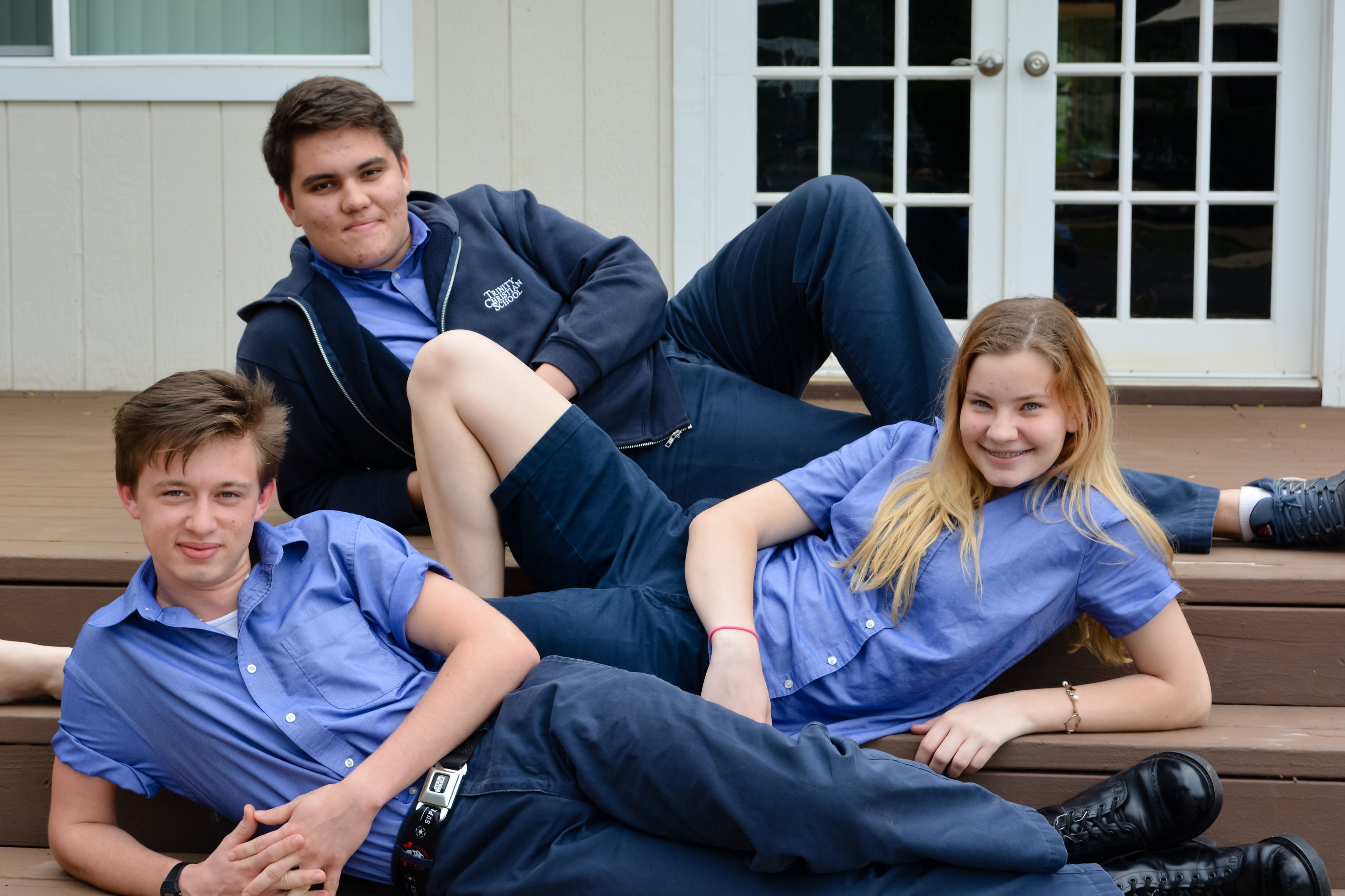 Senior Lenya Goda rounds out her time on the Trinity Stage portraying the frightening Lady Bracknell. This disapproving character throws a wrench into the love-lives of the protagonist and his betrothed. She starred in Pygmalion as Eliza last Fall, and over the last few years has played a British housewife, a Matchmaker, a Shakespearian servant and a grumpy old lady. She again plays that role masterfully as wrinkles will once again adorn her face in Earnest.
Our brave Middle School cast members Luke Dart, Faith Gordon and Ben Hilpert are breaking into theatre with wide-eyed enthusiasm. It is exciting to watch the younger students learn stage craft and work on accents. Notably, four Freshmen make up a robust ensemble in the Drama program with lead roles in the Spring play. Caden Gerstenberger, Gabby Stonebraker, Laura Dart and Mariah Morgado are shooting stars on the rise and have certainly earned their time in the spotlight. These passionate actors have been in multiple productions and have a hunger for the stage. They are all growing in their acting and storytelling abilities and provide such promise to our program.
We hope you'll join us for an evening of high farce and witty dialogue to support our actors, cast and crew. The Trinity Drama Department will once again venture onto the stage, bringing written words to life for your entertainment, having tirelessly prepared, adjusting each gesture and expression to bring out the nuances of Wilde's most enduringly popular play.