May 17, 2019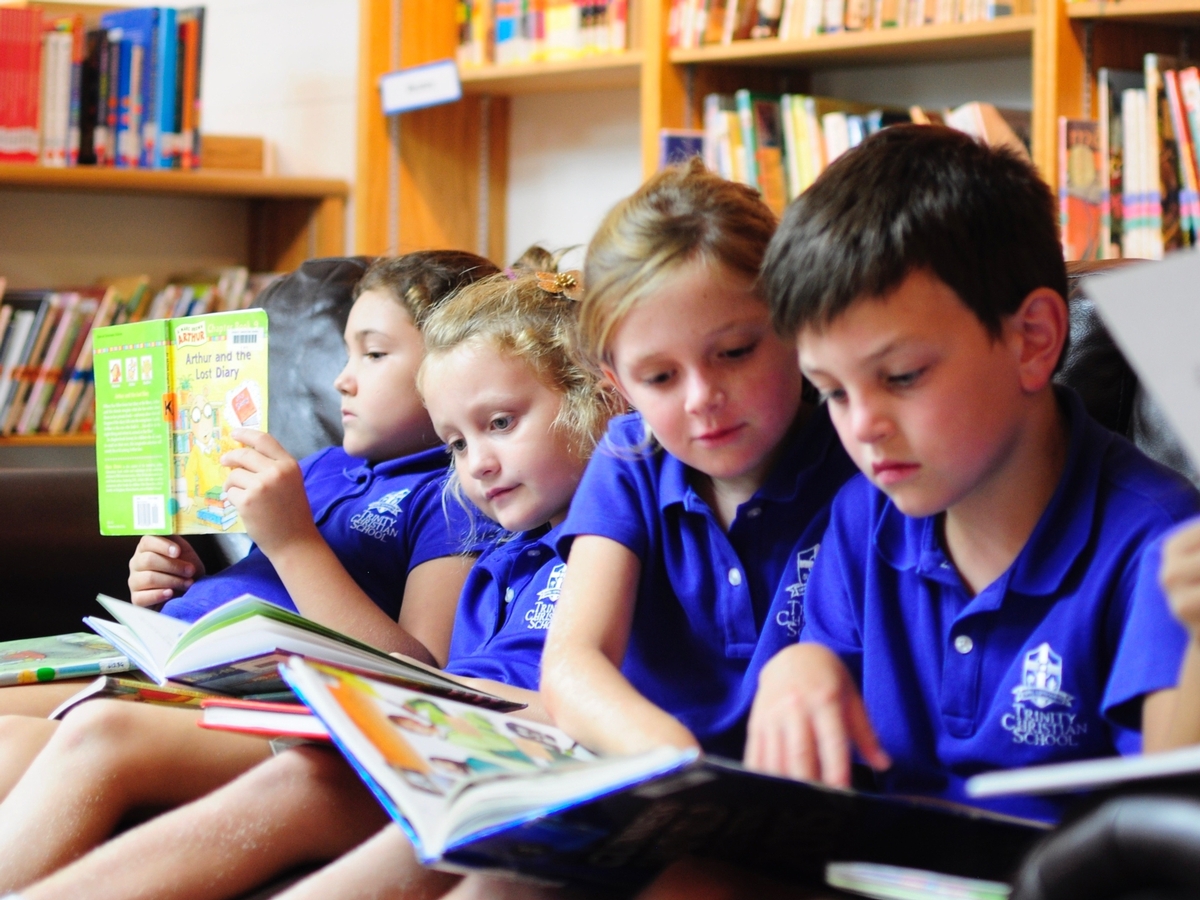 We are so excited to bring back
the tradition of summer reading at Trinity Christian School!
---
It is a well-documented fact that children regress in reading when not encouraged to read during the summer. Each new grade from 2nd–12th grade will have a designated book to read over the summer. Your child(ren) will have a written assignment upon return during the first week of school. You can find your child(ren)'s assigned book under Resources tab in ParentWeb. We encourage you to purchase your own copy (for your home library) using our school's Amazon link. You can add to the fun by using an Audiobook or Audible while following along with your paperback copy.
Each student entering 2nd through 12th grade is expected to read the assigned book for their upcoming grade. Your child will receive an assignment based on the reading during the first week of school. Find the assigned reading for each grade here and note the signed acknowledgment form on the second page. The acknowledgment form can also be found by going to ParentsWeb>Resources.
An Optional Summer Reading List is included here for additional recommendations for you and your family.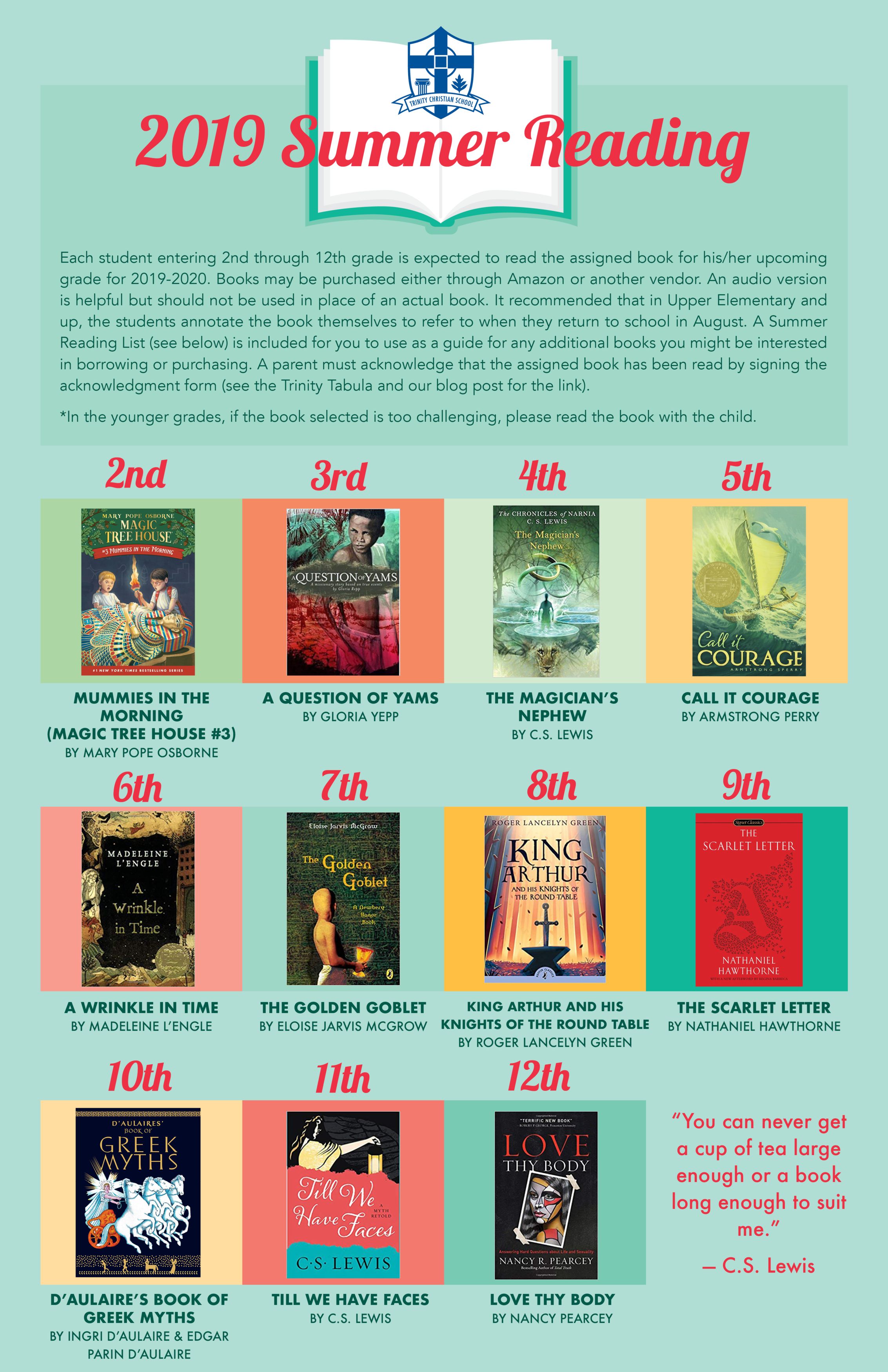 April 01, 2019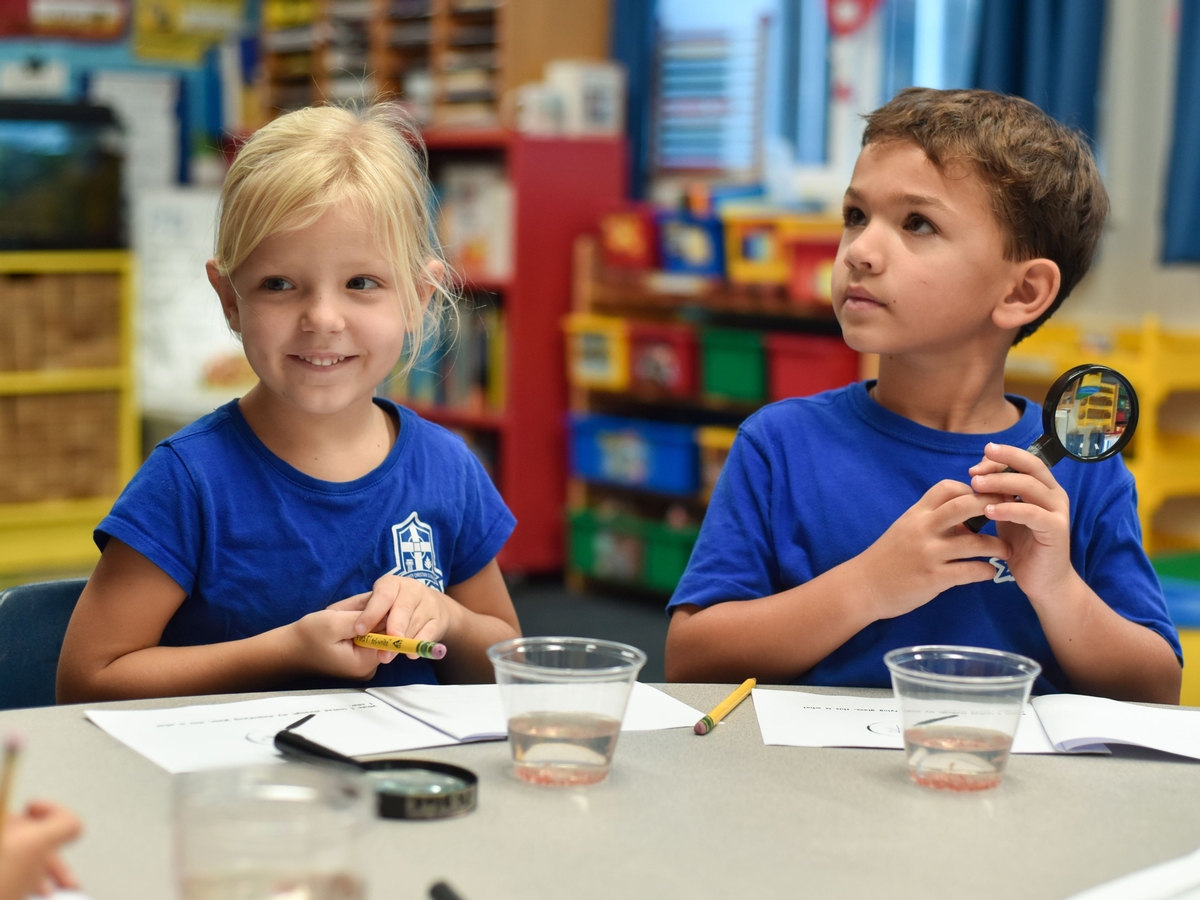 Once a Trinity teacher, always a Trinity teacher
Classical Christian Education in Preschool, by Tricia Calderon
Tricia Calderon, a preschool teacher for 27 years at Trinity Christian School, writes her thoughts on classical Christian education from the perspective of a preschool teacher.
Tricia is a talented artist, and she began a new business adventure with her son starting this January. We will always remember Tricia's smile and are thankful to our Lord for blessing us with her talents. May God's grace and favor shine on her! —Vicki Leong, Academic Dean
Preparing preschool students when teaching using developmentally appropriate practices is teaching with a classical pedagogy. At the preschool level, it's not about teaching the Trivium—grammar, logic, and rhetoric—as it is in Kindergarten through high school. Rather, it is about meeting students where they're at and immersing them in what is true, good, and beautiful, setting the foundation on which to build the next level of knowledge. Preschoolers (3-5 years old) learn by doing. They are refining skills they have acquired in toddlerhood, and by helping them refine and build upon these skills, we are preparing our students not only for the next stage in their lives, but for a lifetime of learning.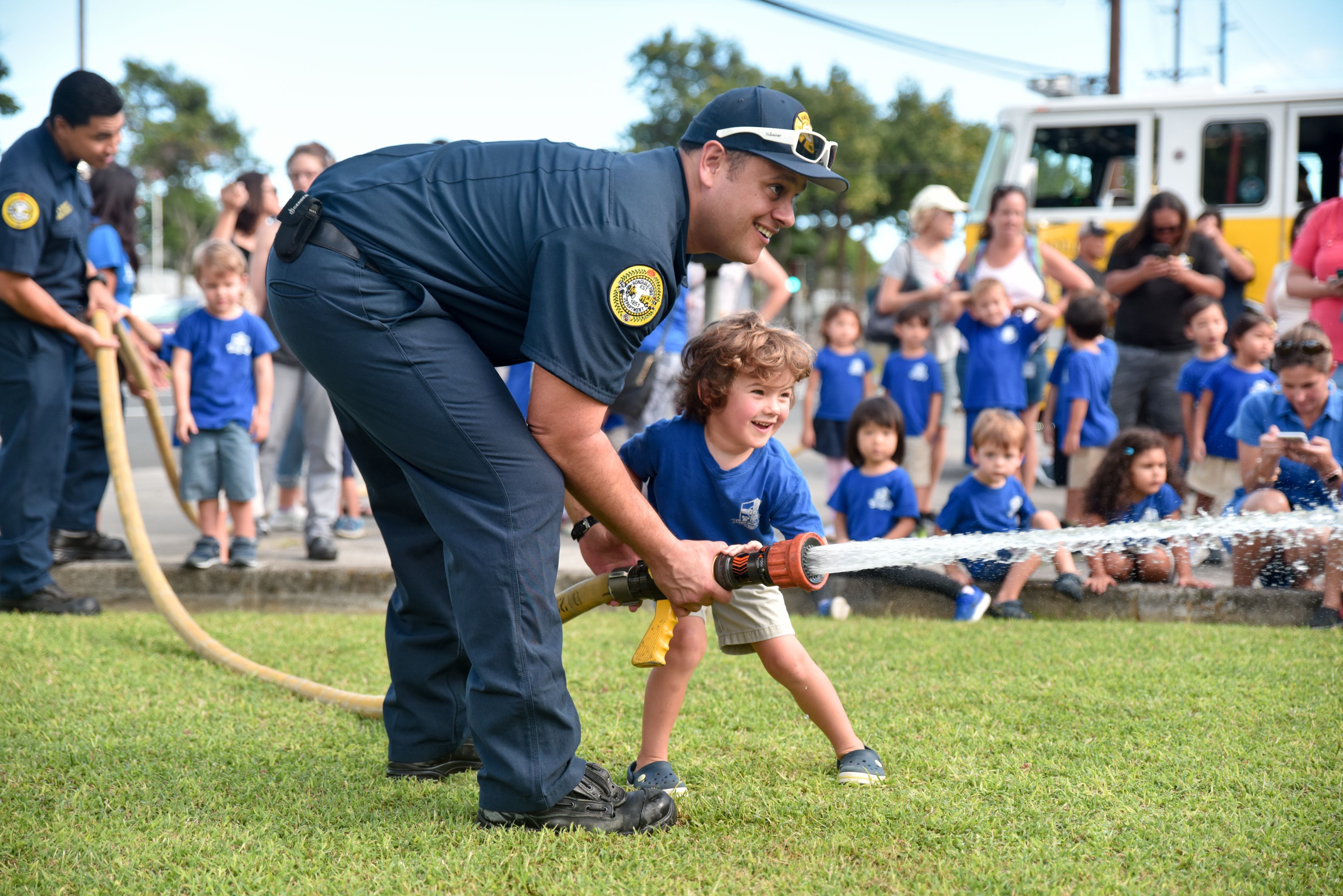 For example, when we study honeybees, the students learn what is true about bees. New vocabulary, math and science concepts, and social skills are introduced and taught throughout the study. In particular, they learn about the honeybee's body parts and their functions, such as the bees' life cycles, what they eat, where they live, what they make, how they work together, and if they have any enemies.
Next, when we make bees out of paper, we talk about how many legs, eyes, wings, stingers, and what each body part is used for. We build bee colonies out of blocks, paper, magnet tiles, or other available resources for our paper-made bees. The students begin to understand what is true about a honeybee and how intricate God has made this little insect.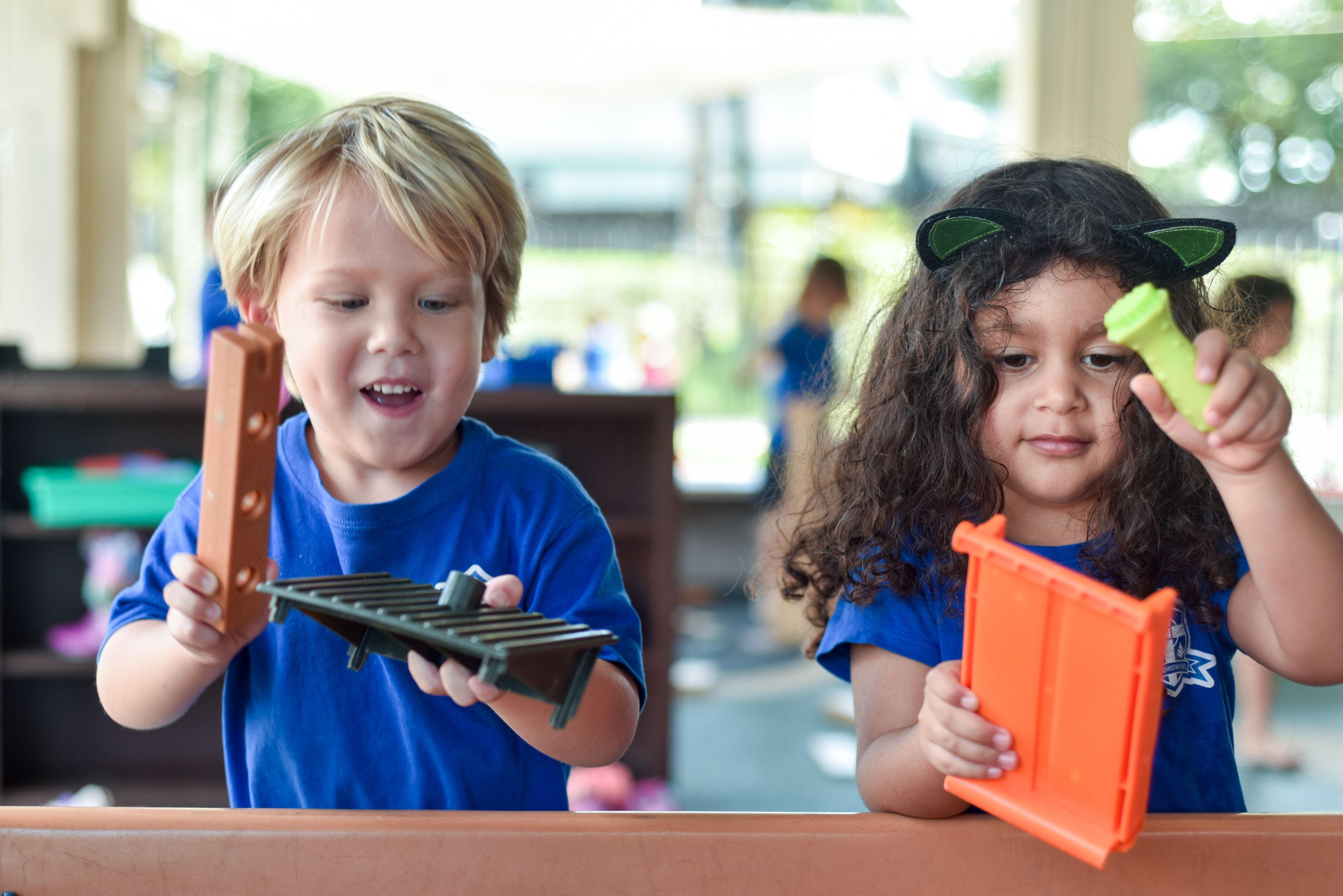 Then we roleplay the lives of different honeybees. A nurse bee takes care of the bee larva, and each child acts out being both a larva and a nurse bee. They also act out worker bees, collecting pollen and nectar. Roleplaying aids in knowledge and understanding of the honeybee, and when we learn about other insects, students learn wisdom when they make a connection between what makes a honeybee an insect—how they're related to other bugs—using the vocabulary they have learned, such as that an insect has three body parts and six legs. We also discuss the differences and commonalities between other insects.
Using developmentally appropriate language and practices, we are teaching children to value what is true, good, and beautiful. We start where the children are at and build upon their experiences. By having the students learn through songs, books, art, role play, and repetition we begin the transition into the grammar stage of the Trivium. It is true, good and beautiful!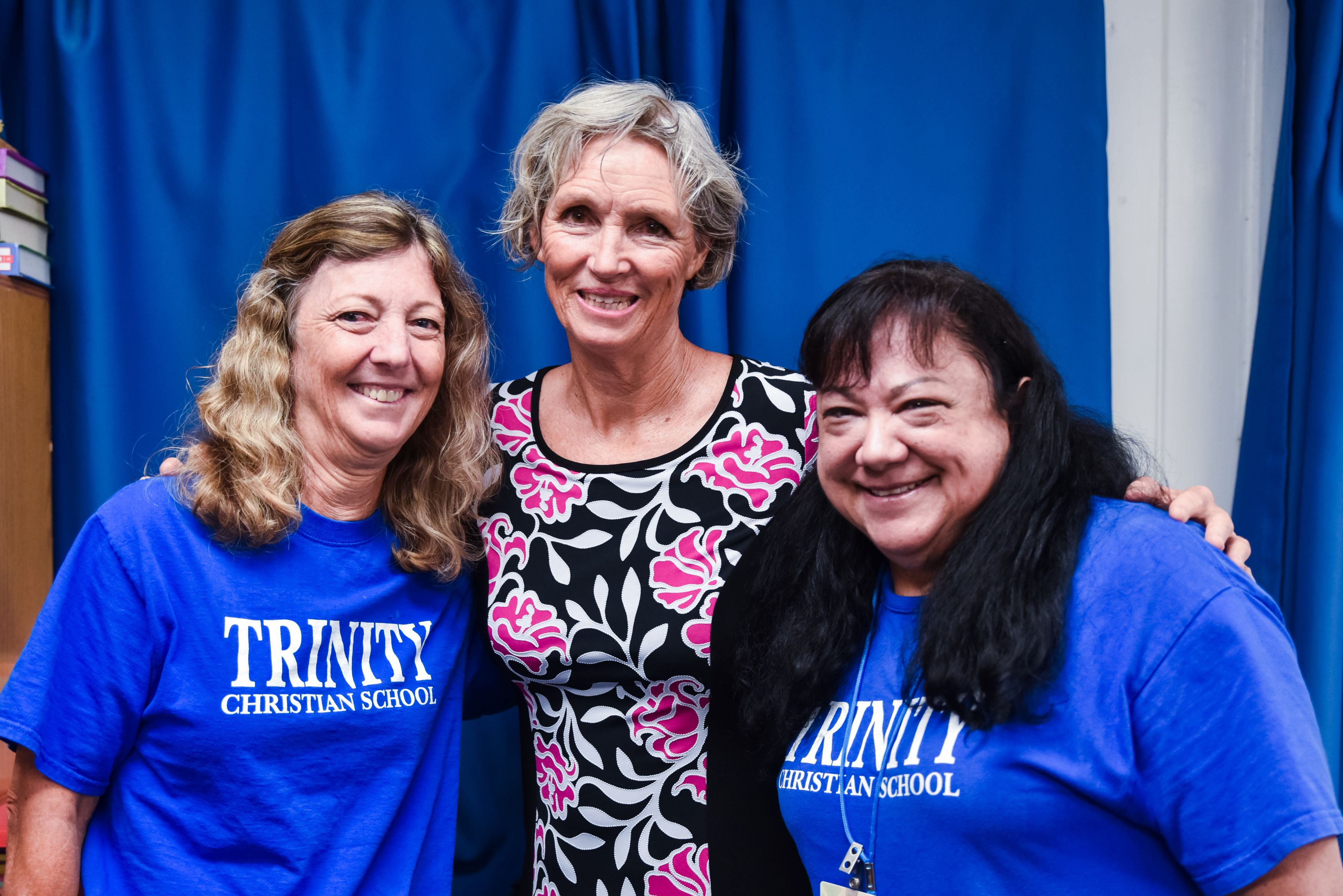 March 22, 2019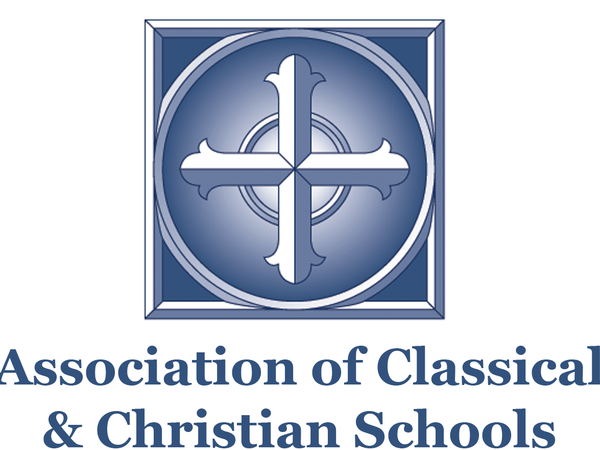 The Association of Classical Christian Schools (ACCS) just released their first movie about the classical Christian education movement! See the trailer below. You can now view the whole movie here, and you'll need to make a new account if you haven't already.