March 26, 2020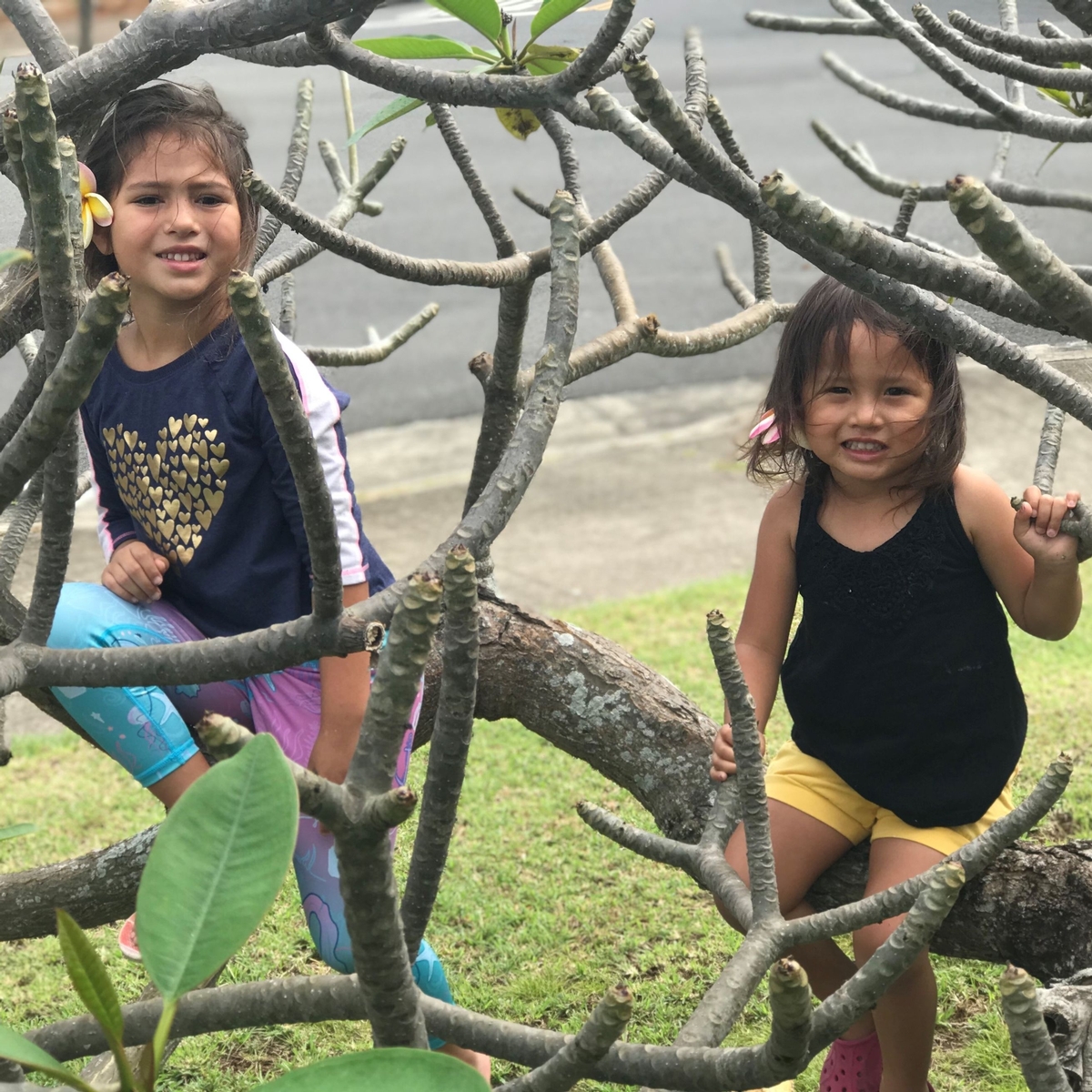 Aloha Everyone!
Who would have thought that my first blog would be in the midst of a pandemic where our families are "working from home" and our students are "learning from home!" So here goes, a glimpse at my first week of Home Learning in all aspects: working, parenting, schooling, surviving! I have five takeaways.
1. I am not a great school teacher.
There's a reason I did not choose to homeschool my children. Granted, I have a kindergartner, so the pressure here is low. Even still, the minimal homework we used to receive, and the short readings, would test my patience. As a result, I was intimidated by even the anticipation of "Home Learning." What I love and what works for us, though, is the fact that we can attack different tasks at our leisure. On Friday, Specialists day, we made our crane in the morning, but didn't make it to Hawaiian and P.E. until after dinner. And that's ok!
2. I'm constantly making food!
Yes, I knew how much kids eat, but I didn't realize how often I'd be in the kitchen-breakfast, snack, lunch, snack, snack again, dinner, snack. The dishes are unbelievable! But by day three, I was faster, more efficient, and less embarrassed by the lack of balance on their plates. The beauty in these meals is that we're having them all together, something I had wished for out loud to my husband less than a month ago. I'm finding sweet blessings and answered prayers in this drastic change to our daily lives.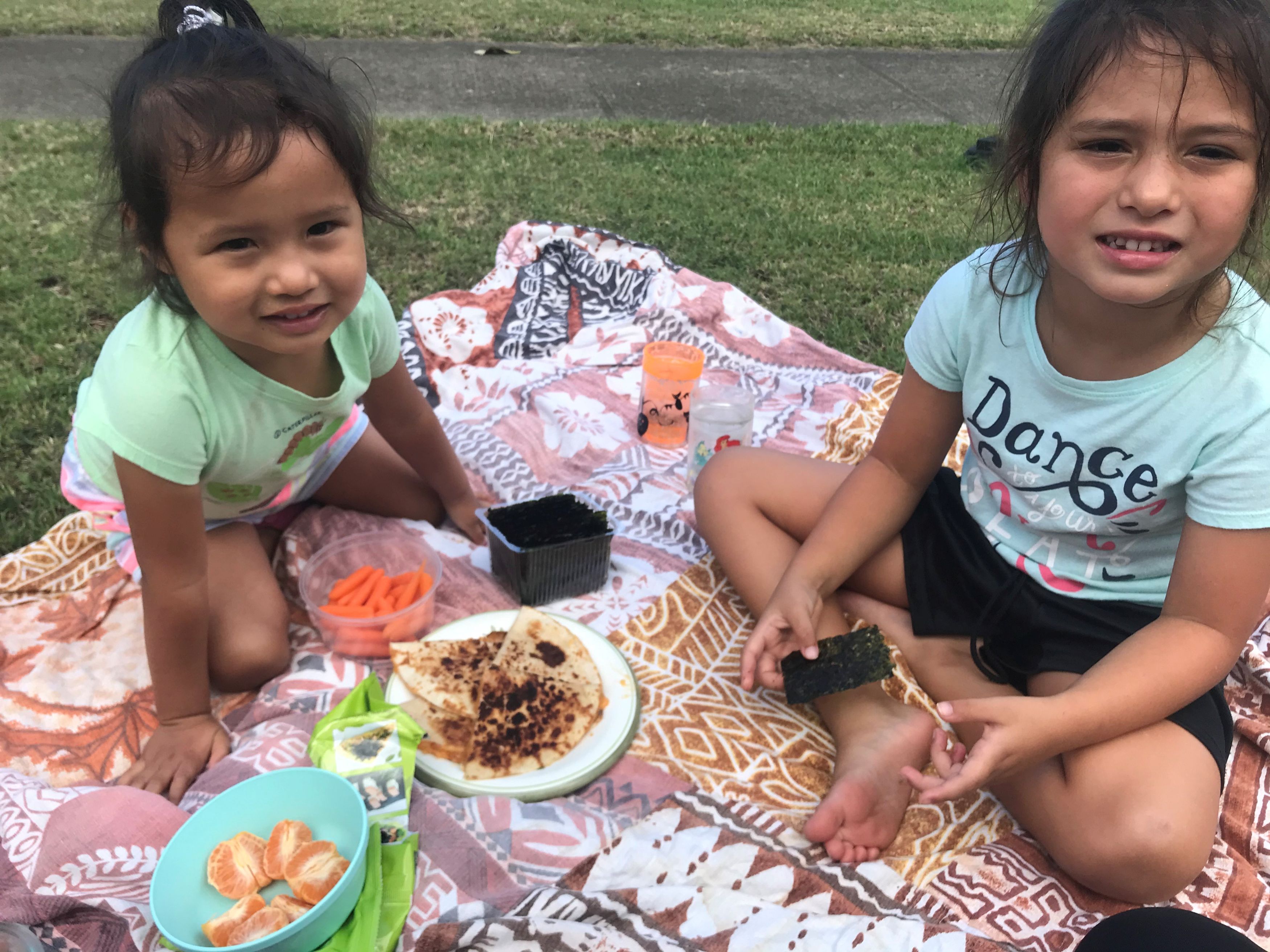 3. I am getting to know my fellow parents and teachers better than I ever had!
I have the luxury of working with our keiki's teachers and seeing them all a lot more often than most parents. However, through this switch to Home Learning, I have LOVED getting to watch Miss Sandy read her stories and interact with the students. I keep thinking, "How wonderful that my Sophia has such a loving and patient teacher!" I can feel Miss Sandy's love for her students through the screen. :)
It has actually been a very social time for me with our classmates, their families, and teacher. I have had chats with Sophia's classmates and their parents through Teams, text, and Facebook. I'm in regular contact with her teachers and I'm completely aware of all that Sophia is learning and doing because I'm right there with her!
4. My children are rediscovering PLAY!
It's something I grew up doing all the time and it's something we've missed out on with all our schedules and activities. This week, we had days and days to just play, and it was glorious! We climbed trees, did yard work, cleaned the cars, rode our scooters, played with the dog, picked flowers, drew with chalk, and on and on, over and over! Did you catch that? Some of Mom and Dad's chores got done and were passed off as play! I'm thrilled!
5. I'm letting things go if I need to.
All this is happening: the schooling, the cleaning, the cooking, the playing, and yet, there's still work to be done! So...I'm working while they're napping, (unless I'm napping while they're napping :)), while they're playing, after bed, while they snack...you get the picture. It feels crazy wonderful and crazy awful--but somehow, the sun continues on its path and the kids are still smiling/still alive, so it must be okay. I read an article passed on to me by a dear friend, and what it said was, IT'S ALL OKAY.
I imagine we're all experiencing a lot of the same things. I wanted to remind you all that you're doing a great job! Whatever it is you're doing, it's working, and it's just fine. Enjoy these crazies that are your family, do what you have to do, and identify those sweet nuggets of "yay" in your day to day!
What crazy things have you done/discovered in this first week of Home Learning? Good or bad, it's all welcome. I'll start with one-I've finally had the chance to focus on potty training my three-year-old. We had three days of great success, and today...not so much! So, that's where I'm at :)
February 14, 2020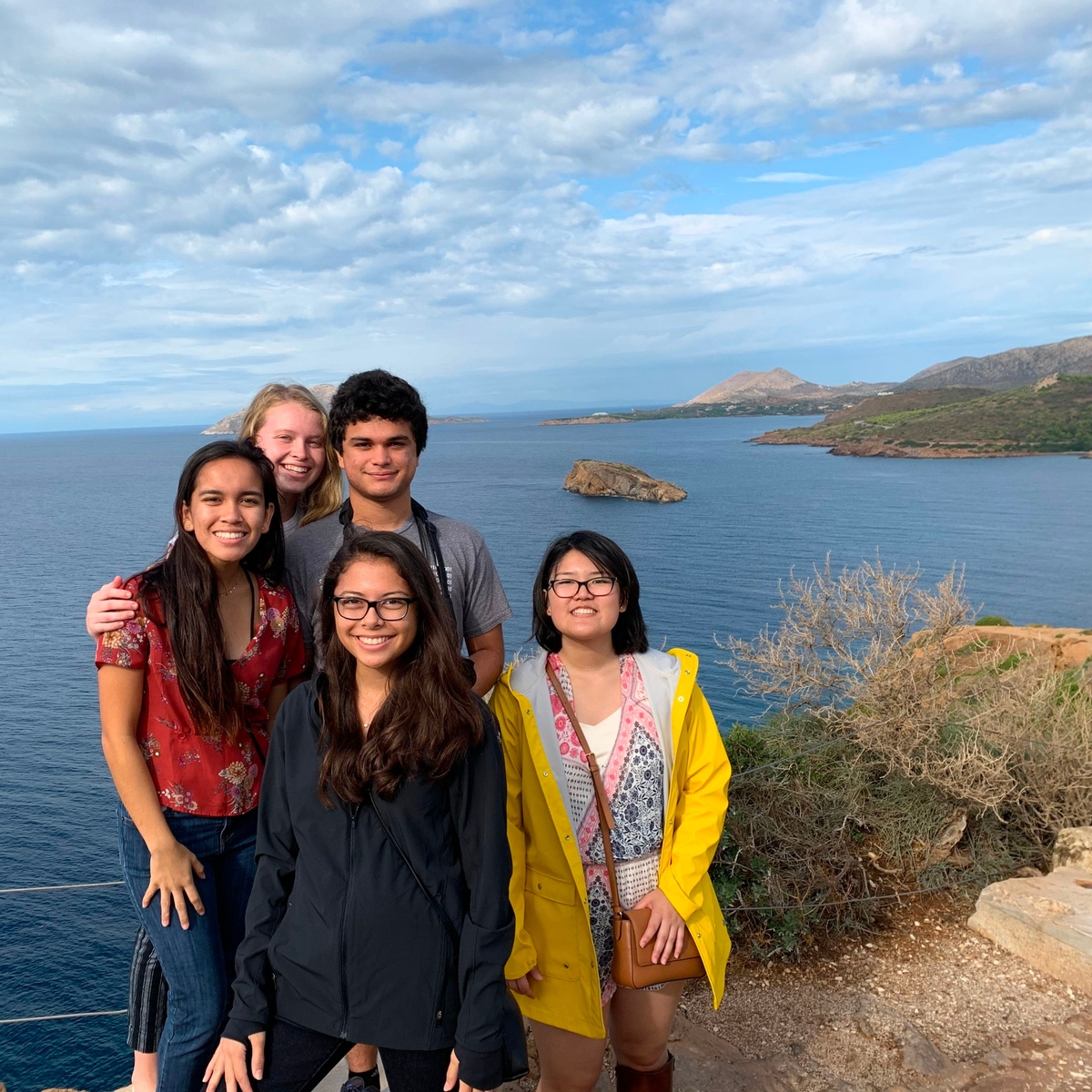 Blink * You're pregnant. * Blink * Your child is starting school. * Blink * Graduation is 3 months away!
Just like that, in a blink, our daughter is eighteen, graduating from Trinity Christian School, and will be attending college this Fall. Kaley started TCS at three years old. As a graduate she will be recognized as a daughter of Trinity. Students with this recognition attended TCS from Kindergarten through 12th grade. Of the eleven seniors, five of them have been together since Preschool. These students have grown up together and have forged a friendship like that of siblings.
We chose TCS for our three-year-old for a few reasons: close to home, Christian, and a good reputation. We really liked our interactions with the student tour guides and wanted our daughter to one day be that poised and confident. At that point, TCS ended after sixth grade. We've experienced the growing pains of adding a high school and making a shift to a Classical Curriculum.
TCS met our expectations and in many ways exceeded it. Did we make concessions by attending a small school? Yes. Did she have an abundance of clubs, athletics, and classes to choose from? No. We decided that what we gained from a small Christian school outweighed some of those extras, and we could supplement for those opportunities she might be missing in the community.
Was Kaley sheltered at TCS? Yes! That is exactly what we wanted. She will be faced with very hard decisions and worldly temptations or attitudes as a student at any school whether large or small, public or private. The difference was in the timing of the exposure. Trinity in tandem with our family helped Kaley develop and defend her faith, while sorting out her values and priorities. I would much rather have my child make decisions about smoking in her later teen years than in elementary school. The sheltered environment at TCS allowed her to mature and figure out her values and beliefs. Now, when faced with a difficult decision she has more maturity with which to face it.
Our daughter is now that confident, Open House tour guide and so much more. In less than three months, Kaley will stand before an audience and a panel of judges. She will deliver a twenty-minute speech and then defend her paper for twenty minutes. This is the culmination of her education and training at TCS. She will stand with confidence, speak eloquently, and answer challenging questions. We believe she will be well-prepared to launch into adulthood, college, and beyond.
Nancy Keegan
Note: Plan to attend Senior Thesis May 13-15. Details will be in the Tabula in May.
What specific things are you looking for in your preschool through senior experience for your keiki?
January 31, 2020
Like most of my classmates, I just loved Mrs. Pocydylo (pronounced, yes, poke – a – dillow), my third-grade teacher. I always knew that she believed in me; she used to tell me, in her kindly way, that she thought I might be president one day (I did work for a congressman in college but, thankfully, that's as close as I got!). Mrs. Pocydylo was a veteran teacher, close to retirement back in 1970, working at the same elementary school my mother had attended, and she was considered a local treasure.
Mrs. Pocydylo came to mind when I visited a third grade class in December, as mentioned in the last blog. I mentioned to the class that I have a sample of my third grade writing, knowing that in my office I had a composition/handwriting book that I had done back in the day. I've read this book to many classes over the years to encourage them as they begin writing in cursive (they can see my transition in the book), that they can make the change just as I did, or just to give them a window into my background. You will see the book in the picture above.
In this way Mrs. Pocydylo has indirectly touched hundreds of children, though she was my teacher 50 years ago. Her caring and creative teaching approach set a pattern for me as a career educator. Further, in that brief, impromptu classroom experience with Mrs. Dart's class, we reflected one of the key Bible verses for Christian classical schools: "One generation shall commend your works to another, and shall declare your mighty acts" (Psalm 145:4).
This investment from one generation to another, by the grace of God and for his glory, is at the heart of what makes Trinity unique. As the Psalmist continues, "On the glorious splendor of your majesty and on your wondrous works I will meditate," and this is much the work of our students- meditating on and enjoying the glorious splendor of God's majesty, not just in the Bible but in science, art, music, language and history. Here in Hawaii, of all places, we are daily treated to some of the most amazing and beautiful of God's 'wondrous works.' And here at Trinity, uniquely, we give the "author and finisher of our faith" full credit for such an amazing work.
The Psalmist completes his thought: "They shall speak of the might of your awesome deeds, and I will declare your greatness. They shall pour forth the fame of your abundant goodness and shall sing aloud of your righteousness." Psalm 145:6-7. "They shall speak and I will declare." One generation (they) pouring into another (I) who will pass this along to the next. That's what the best of my teachers did for me and it's what Trinity's teachers do for your children, one generation commending God's work to another.
Who were some of your favorite teachers and how did they impact your life?